All Photos © Mario Barberio 2018
Darryl Strawberry
Darryl Strawberry understands the highs and lows of life – Beyond The Spotlights.
Darryl was a star high school baseball player and was drafted first overall by the NY Mets in 1980. During his career in the MLB, he won 4 World Series Championships and played in 8 All-Star games. 
Darryl's greatest challenge in life would not be opposing pitchers, it would end up being – ADDICTION. This disease ultimately led to his retirement from baseball, legal troubles and prison time.
In October 2017, Darryl released the book "Don't Give Up On Me: Shedding Light on Addiction," which shows just how far Darryl has gone to safeguard others from the pitfalls he had experienced while battling the brain disease better known as "addiction".
The book skillfully weaves Darryl's story of childhood abuse, anxiety, drug and alcohol addiction, and ultimately recovery with easy to understand explanations of addictions presented through the eyes of a psychoanalyst, neuropsychiatrist, a licensed clinical social worker and other top addiction specialist. It speaks to all people, from those still trapped in the grasp of addiction, to family and friends of addicts struggling to understand this disease that has captured their love ones. In addition this book stresses the importance of good parenting to help recognize the signs of low self-esteem and worth, bullying as well as emotional and physical pain, which sow the seeds of substance abuse at an early age.  
"Don't Give Up On Me" gives comfort to those in recovery with the realization that they are not alone in this struggle and this disease can affect anyone, even a wealthy world-class athlete like Darryl Strawberry. Whether the addiction is alcohol, heroin or other opiates, sex, gambling or other compulsions, this book shares the hard truths and hopeful messages for anyone impacted by this deadly dilemma.

Darryl Strawberry is a soldier in the war on addiction. He takes his fight against this deadly epidemic very seriously, and speaks to thousands of people each month at high schools; colleges; churches; addiction conventions and rehab facilities around the country. Last year alone Darryl made over one hundred personal appearances around the US and on national media, telling his story of hope to anyone who would listen. 
Through his book "Don't Give Up On Me" the man who once described his brain as being "BROKEN" is paying forward his gift of total recovery.
If you or someone you know is battling any form of addiction, please seek professional assistance as soon as possible. 
Darryl Strawberry Recovery Center:
Website: https://strawberrycenter.com 
Darryl Strawberry Personal Website:
Website: https://findingyourway.com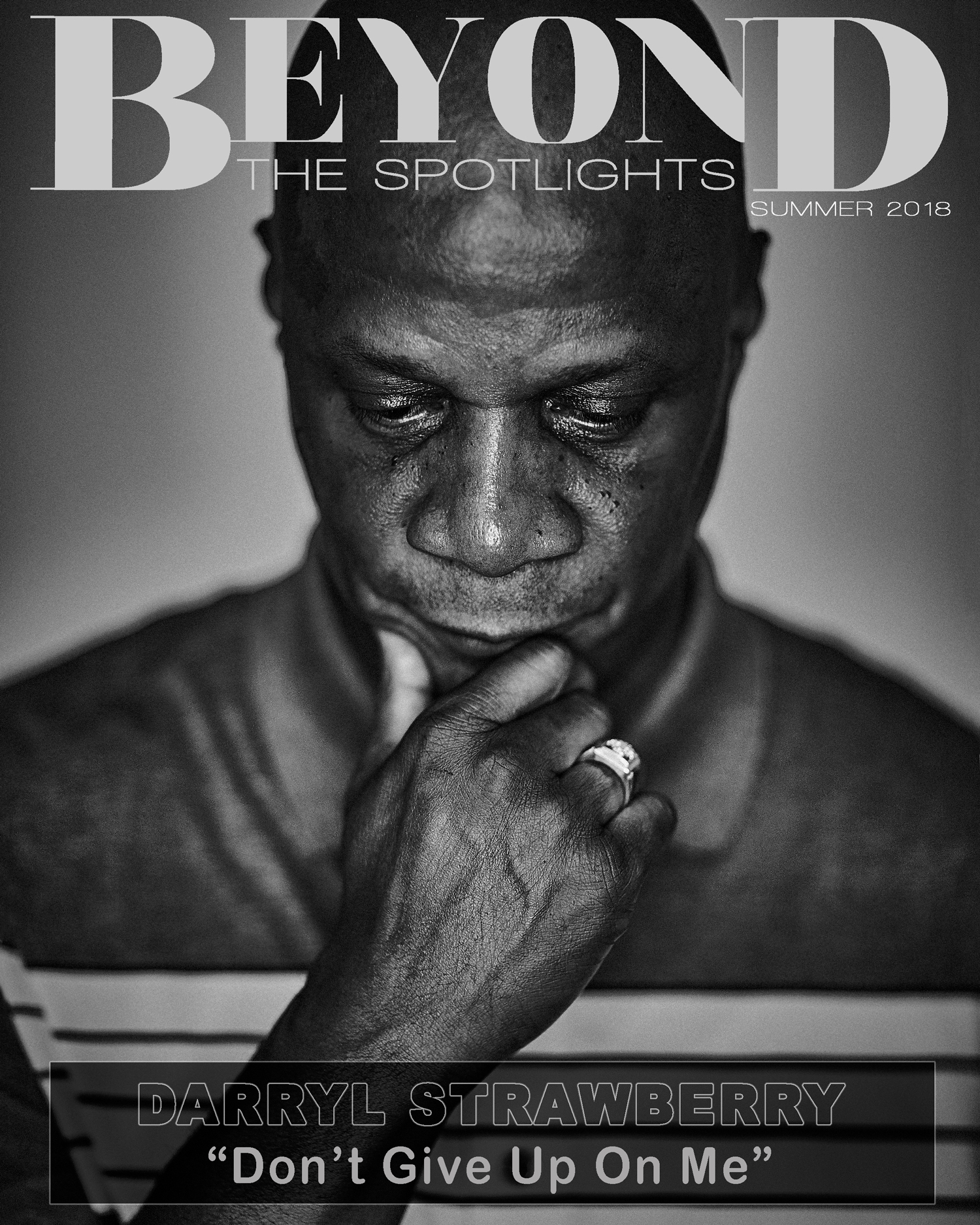 Darryl Strawberry Video Interview