All Photos © Mario Barberio 2018
DJ Lela B BTS Video & Interview
DJ Lela B has always wanted to entertain people. Since a young age, she has been in the spotlight and has grown up to have a successful career in music and hosting. From the age of two she has had a role in the entertainment industry, and as she got older, it became ever more clear that this multi-talented person was destined for stardom.
Lela has worked professionally as a musician, model, Radio Disney DJ, and even competed on the show America's Got Talent. To put it simply, there isn't much this young woman can't do when she puts her mind to it.
 When asked the number one advice that she would give to someone trying to break into the music industry today, she says to just never give up. Although the road might seem difficult, if you can overcome the obstacles on the way to success, you're meant to be a star.

Living the hectic life of being a young entertainer wasn't easy, as Lela says it was incredibly challenging to balance school while also working professionally. Luckily, she was able to graduate early, and ever since then, she's been career-focused and ready to find her next move.
 As an avid Disneyland visitor, she says that if she were ever to write a book, it would be a compilation of her favorite tips to have the best day at the park. She goes there whenever she feels stressed, and it's clear that her relationship with the company extends further than her hosting jobs.
 Be on the lookout for more from Lela B in the future as she continues to push her DJ and performing career further!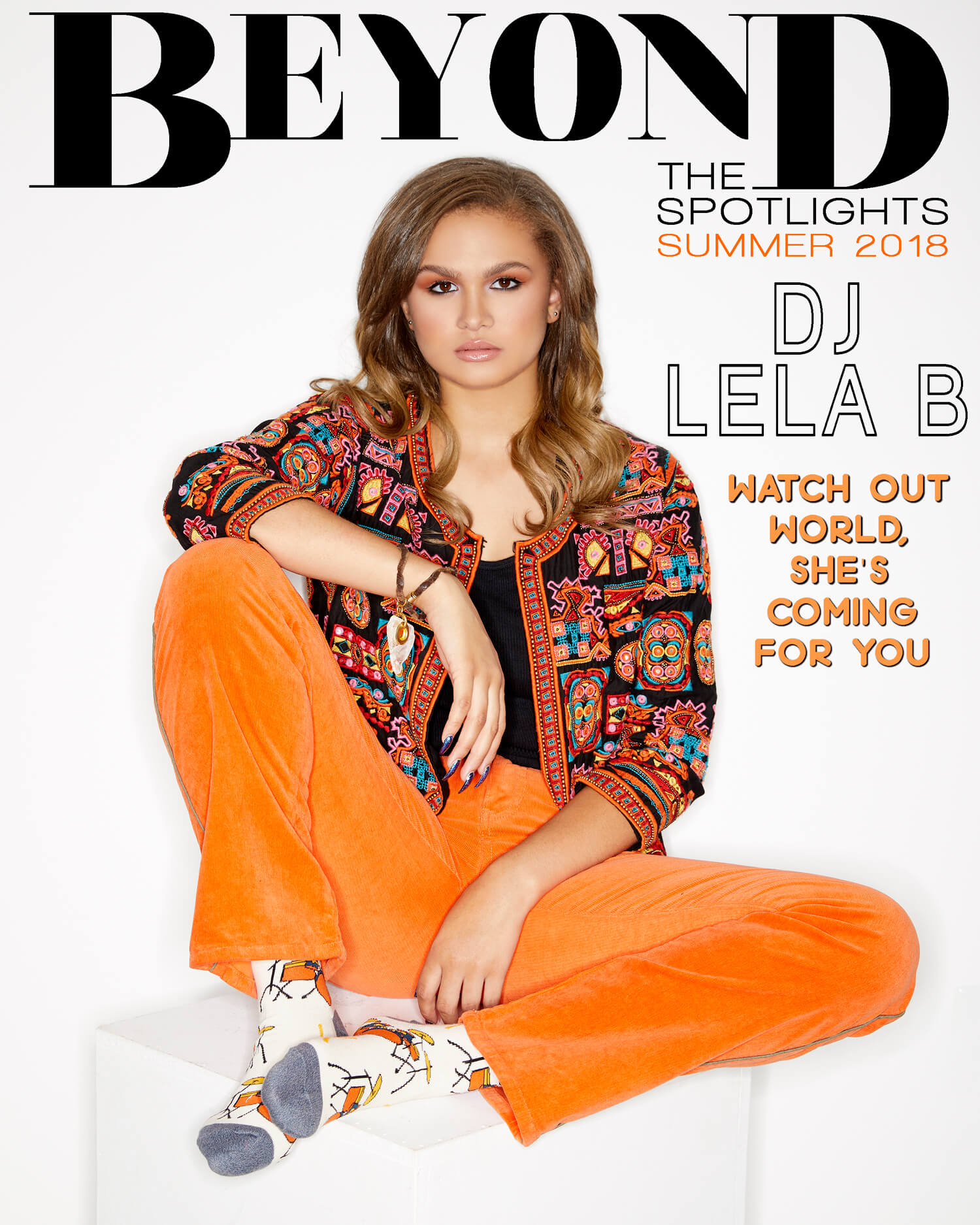 Who what has had the biggest impact on the person you have become?
My mom, she is an amazing & strong women!
What is something you are obsessed with?
Music because it connects people!
How do you juggle your school work and your professional life?
I graduated early at the age of 14, but before I did, It was hard to juggle both.
What was your favorite subject in school?
English, I've always loved words & learning different ways to express myself through that.
On a scale of 1-10, how strict are your parents?
My mom is only strict when it comes to business because, of course, she wants me to stay on my A game at all times!
Who are your 3 greatest musicians of all time?
That's such a hard question for me because i listen to so many different artists & genre's, but if I had to choose they would be: Ty Dolla Sign, MC Lyte & Kehlani.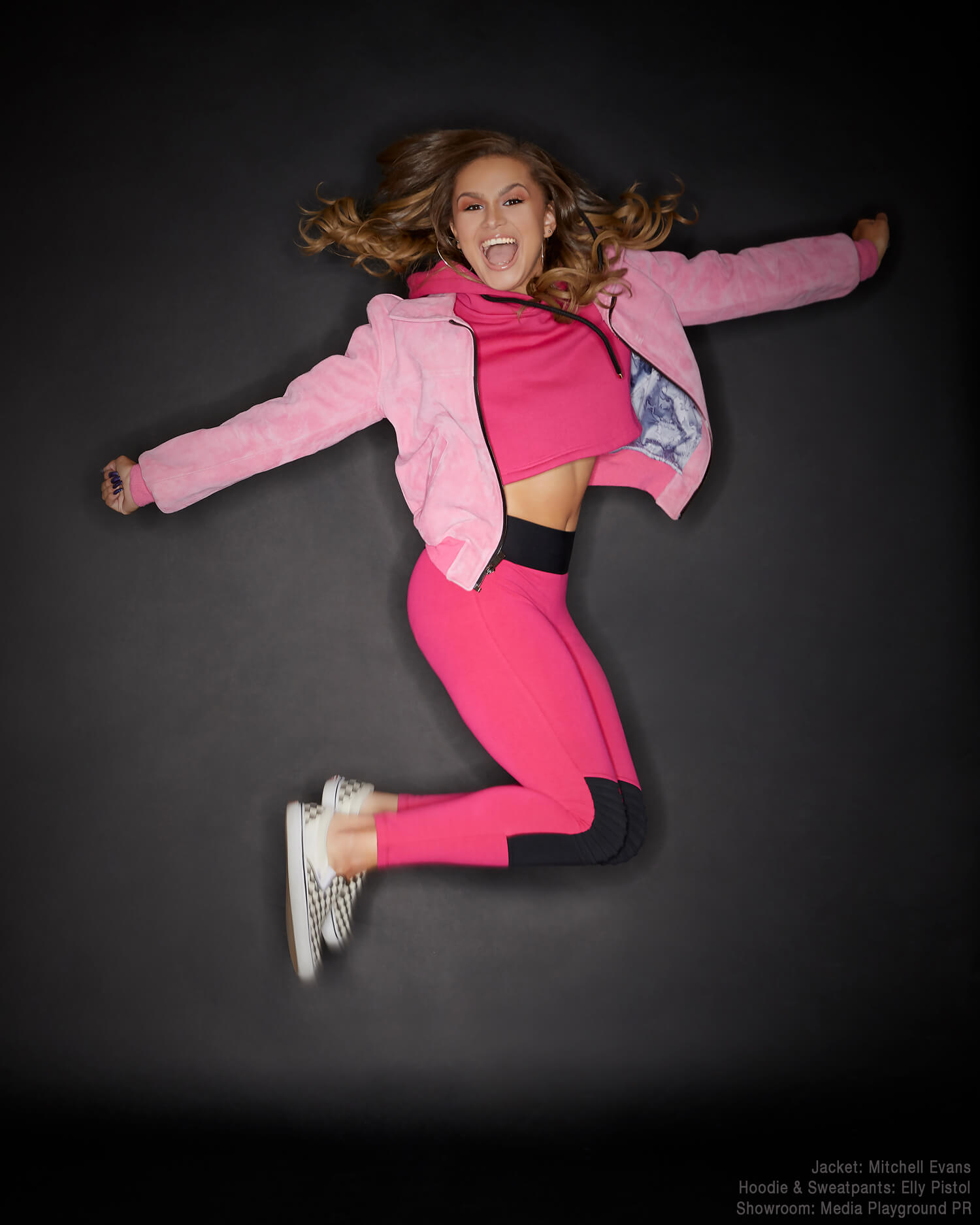 Select 5 musicians/bands, past or present, for your personal music festival line up.
SZA, Ty Dolla Sign, Miguel, Hailee Steinfeld & Cardi B
What advice would you share with someone trying to break into the entertainment industry?
Never give up, keep trying. There will be way more no's than yes's but when you finally get that yes that breaks you as an artist, actor, producer etc, it will all be worth it! 
What do you do to get rid of stress?
Whenever I'm stressed out I usually either go and get some love from my dogs or go to Disneyland to get my mind off of things!
What three words best describe you?
Positive, Clumsy, & Spontaneous 
What weird or useless talent do you have?
I can dislocate my finger and also, twist and bend back my thumb to reach the back of my hand!
You step outside your house and find a lottery ticket that ends up winning $10 million. What would you do?
I would probably buy one of every single DJ board, spend it on my mom & Donate to charity!
If you were going to write a book, what would you call it and what would it be about?
"Inside Tips For Disneyland"!! This book would obviously talk about my personal tips for Disneyland!
Do you like to plan things out in detail or be spontaneous?
Spontaneous!
If you could try out any job for a day, what would you like to try?
I've always wanted to work at the drive through at In-N-Out lol
Would you ever sky dive or bungee jump?
Definitely, both sound super fun!
What chance encounter changed your life forever?
Meeting Quincy Jones has changed my life!
What is the most heartwarming thing you've ever seen?
When I help at the Children's Hospital. I DJ for all the kids and give toys. It is heartwarming.
What is the luckiest thing that has happened to you?
My Mom & I went to a beauty supply store & when we walked out we found $100 on the ground!
What are you most looking forward to in the next 10 years?
Being creative & seeing what the future  brings me as I mature in my career day by day!
What do you hope to achieve in your professional life?
I hope to achieve happiness. Whenever someone listens to my music or watches something that i've created, I want them to smile & feel like they are there with me!
What are your goals for the future?
I've always wanted to win a grammy!
Please tell us about your upcoming projects to watch for?
More music coming very soon! Also, I just shot a couple pilots so let's keep our fingers crosses & stay tuned 🙂
Where can we follow you to stay up to date on your career?
All of my social media is @misslelabrown & my website is www.lelabrown.com!