All Photos © Mario Barberio 2018
Kelsey Leon is a 15-year-old actress, dancer and model best known for her role as 'Kimmie', one of the Power Surge Dancers in Brat's wildly successful YouTube series, "Chicken Girls". Season three of the hit show will return this fall.

If Kelsey looks familiar it's probably because you recognize her from these other TV shows -Nickelodeon's "Nicky, Ricky, Dicky and Dawn" and "The Thundermans", ABC's "How to Get Away with Murder", Netflix's "Fuller House" and Amazon's "Just Add Magic". 
In her free time, Kelsey enjoys following fashion trends, shopping, swimming, boxing and dancing. An only child, Kelsey currently lives in San Diego, CA with her parents and dog S'Mores.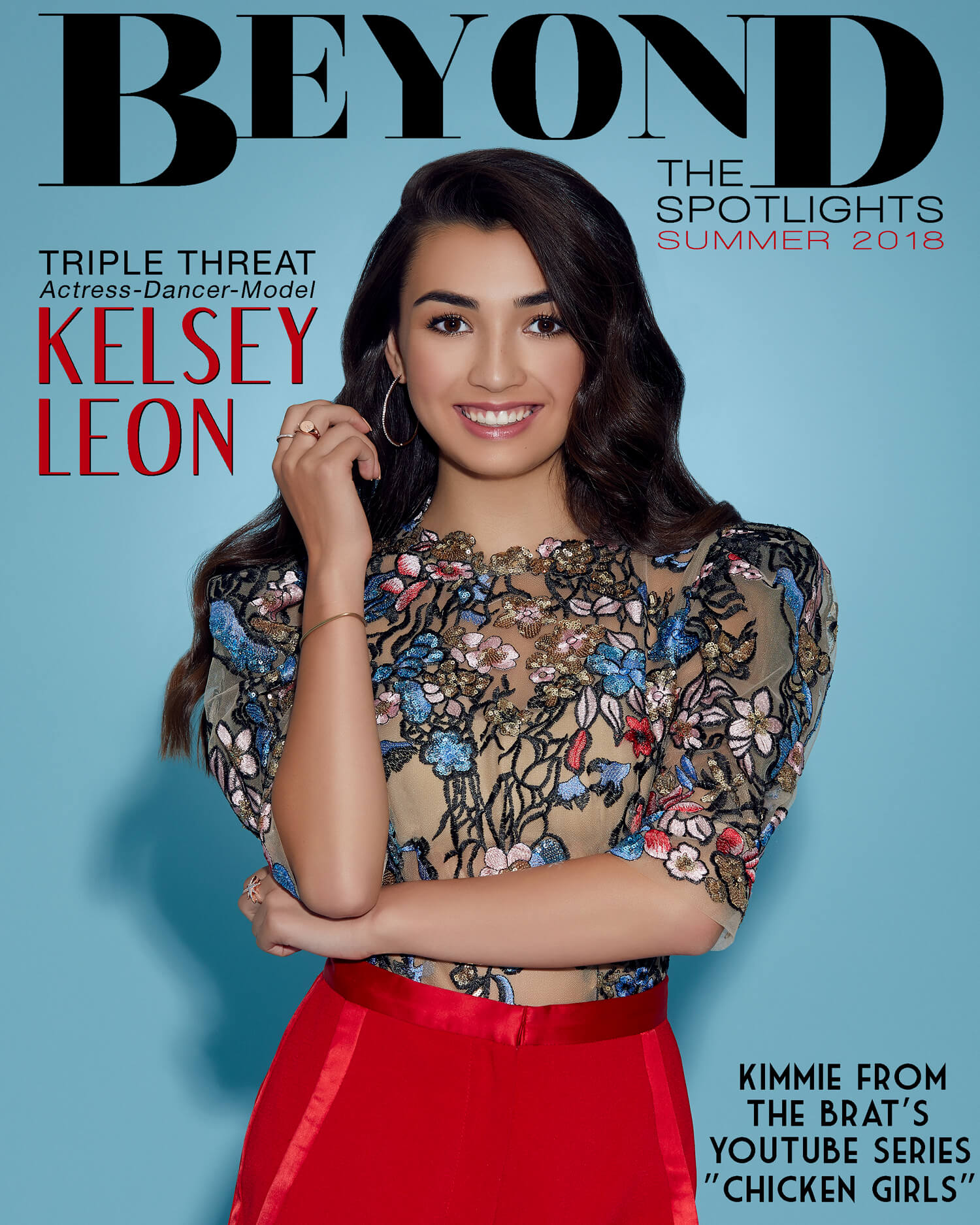 What inspired you to pursue acting?
A lot of my friends are on Disney and Nickelodeon shows. They all really inspired me to pursue acting as a career.
What were your feelings the first time you were in front of a camera on a professional level?
At first, I was super nervous and shy. Once you get comfortable in front of the camera, it's a lot easier. Just be yourself…especially when you're filming. Laugh and share jokes. It makes it more relatable to the viewers watching that way.
Who is your greatest inspiration in the acting profession?
Zendaya for sure. Her path is exactly where I want to take mine.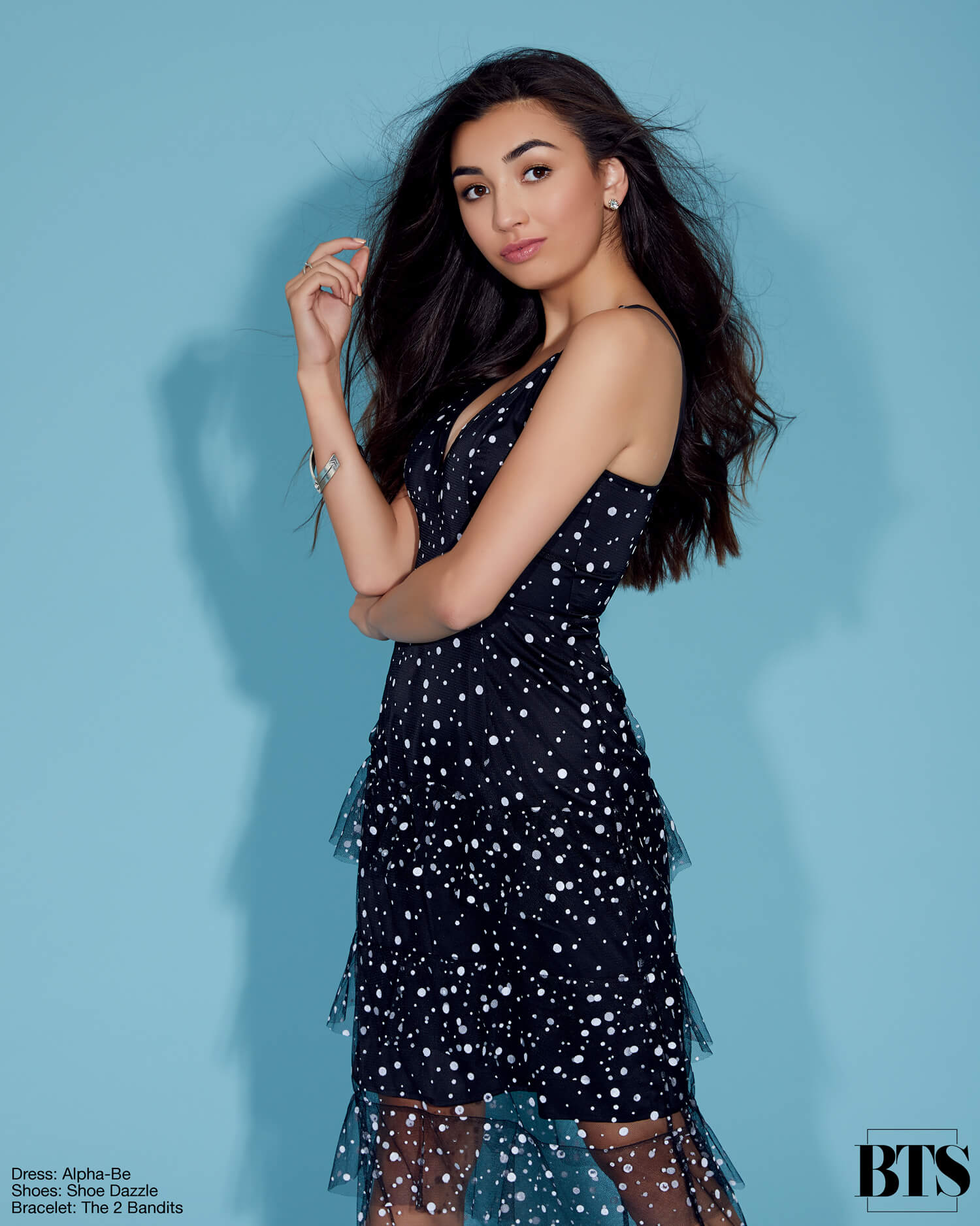 If you just landed the lead role in big budget action film, who is your dream costar?
Ahhh, definitely Danielle Panabaker. She plays herself and 'Killer Frost' in "The Flash". She's phenomenal.
If you could experiment with any other career, what would it be?
I would love to do painting or art. It would be cool to try something new. 
What is the best piece of advice you've received?
"Kindness is a gift everyone can afford to give."
What advice would you share with someone trying to break into the entertainment industry?
Be yourself. Have personality and get comfortable in front of the camera. 🙂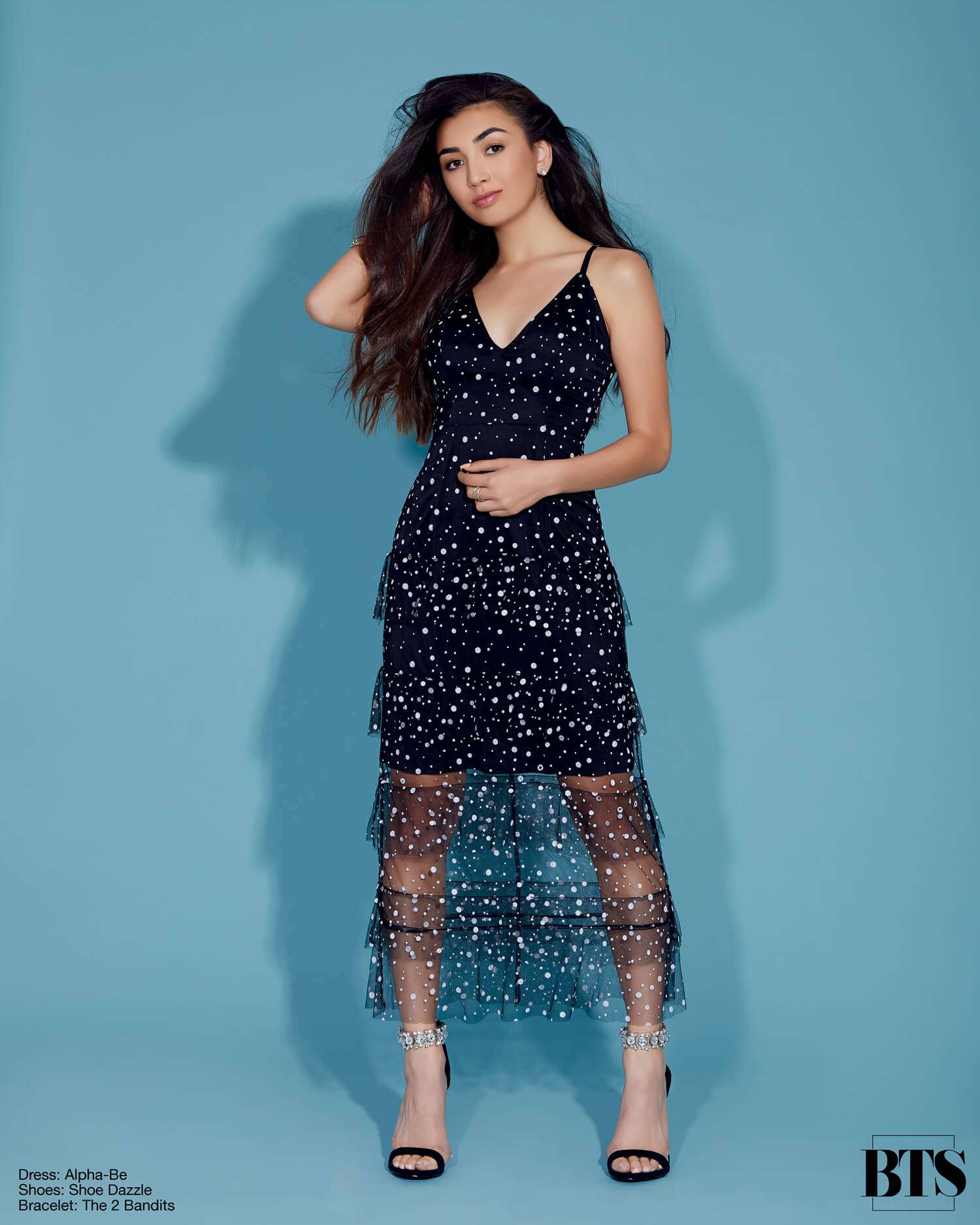 How do you juggle your school work and your professional life?
On set, there's usually a school teacher, so we get some school done there. Otherwise, I try to stay ahead in school and make sure I'm on top of it.
What should they teach in high school but don't?
In my opinion, life lessons and how to deal with different situations. Some schools teach it, but some don't. There are so many important topics that kids our age need to know about and learn; especially in high school and middle school. 
If you had to change your name, what would your new name be?
This is a hard one. I love all cool names like Dove and Zendaya. They are super unique.
Kelsey Leon BTS Video & Interview
What makes you nervous?
Boys haha <3 sometimes you can't say anything because they're so cute.
What do you do to get rid of stress?
Talking to my mom usually helps get rid of stress. We're always in the car together driving so she's my go to person to vent to.
What three words best describe you?
Sweet, Funny, Personable
What's your secret talent?
It's not really a secret talent, but I can do flip turns in the pool. 
What smells bring back great memories?
My mom's homemade Chicken Casserole. It's the best!
What is something you are obsessed with?
Shopping, fashion, and shoes!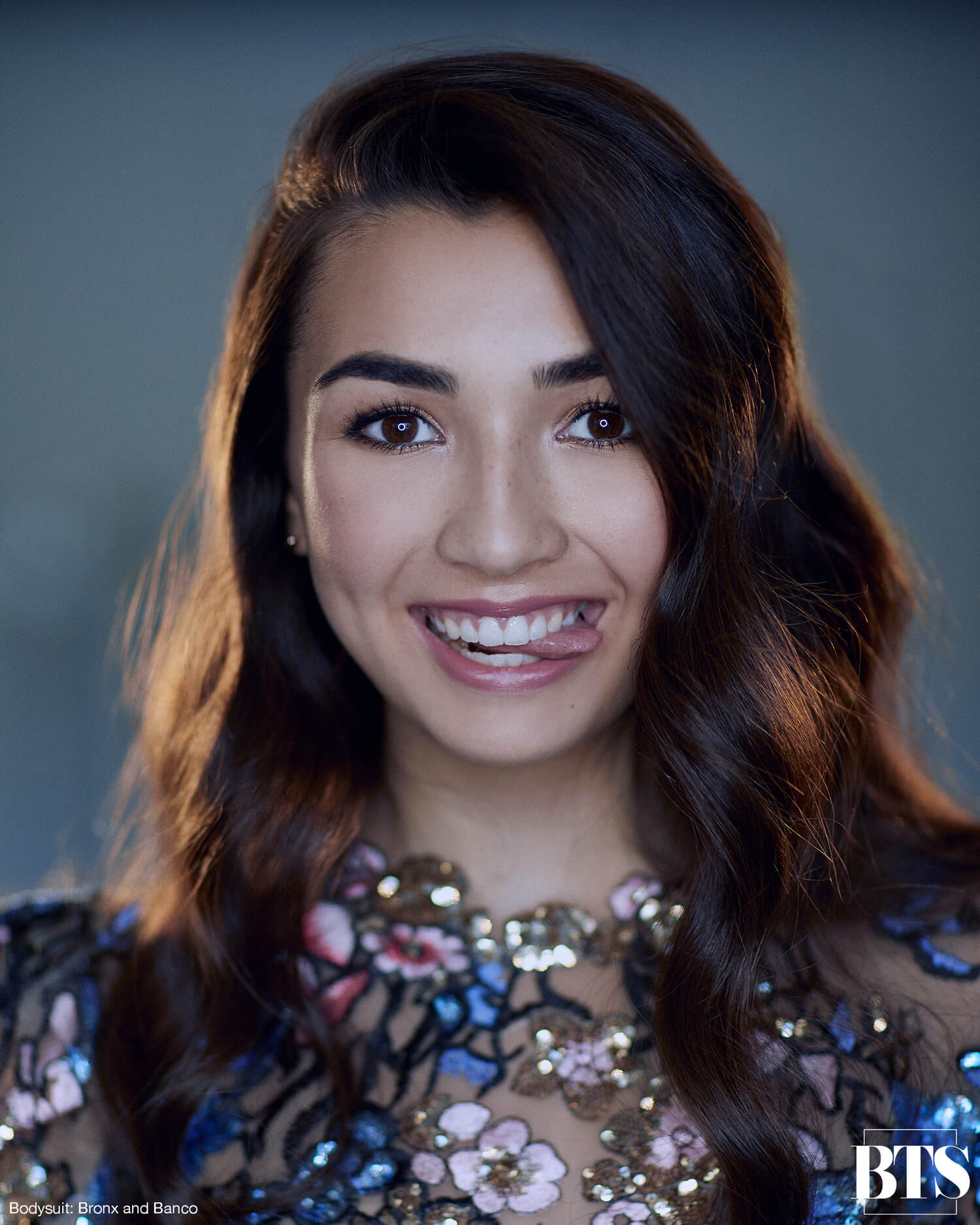 What is something that is popular now that annoys you?
Ads on YouTube or different apps. You have to wait fifteen or more seconds until you get to watch the video. It's so annoying!
An app mysteriously appears on your phone that does something amazing. What does it do?
I would tell it an outfit I was thinking about wearing. It shows the outfit on a digital photo of you, shows you where the outfit is from, how much it is, and it'll come right to your door the next day. 
What do you think is the greatest invention of all time?
Technology for sure. Especially in today's day and age, it's crazy how much we all use our phones.
If you could shop for free at any store, which one would you choose?
Topshop.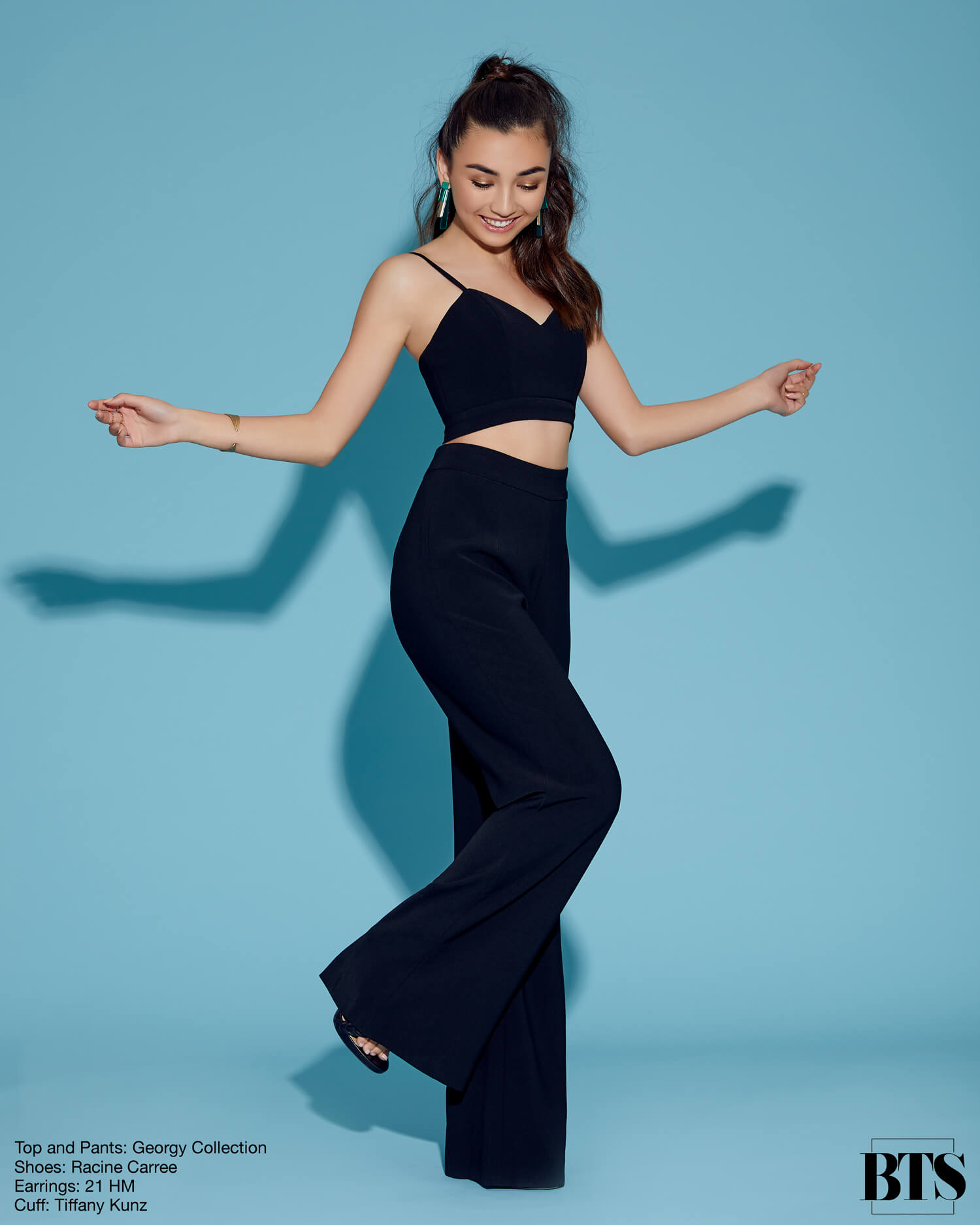 What is the most comfortable piece of clothing you own?
Sweats from PacSun. 
How many pairs of shoes do you own?
I can't count, I literally have so many pairs. I have two closets, and I share shoes with my mom, haha. 
If you could learn the answer to one question about your future, what would the question be?
What show will I book an acting job on?
What do you hope to achieve in your professional life?
Definitely to book a movie or a feature film.
Where can we follow you to stay up to date on your career?
You can follow me on Instagram at @kelseyleonofficial and my website is www.kelseyleon.com