All Photos © Mario Barberio 2018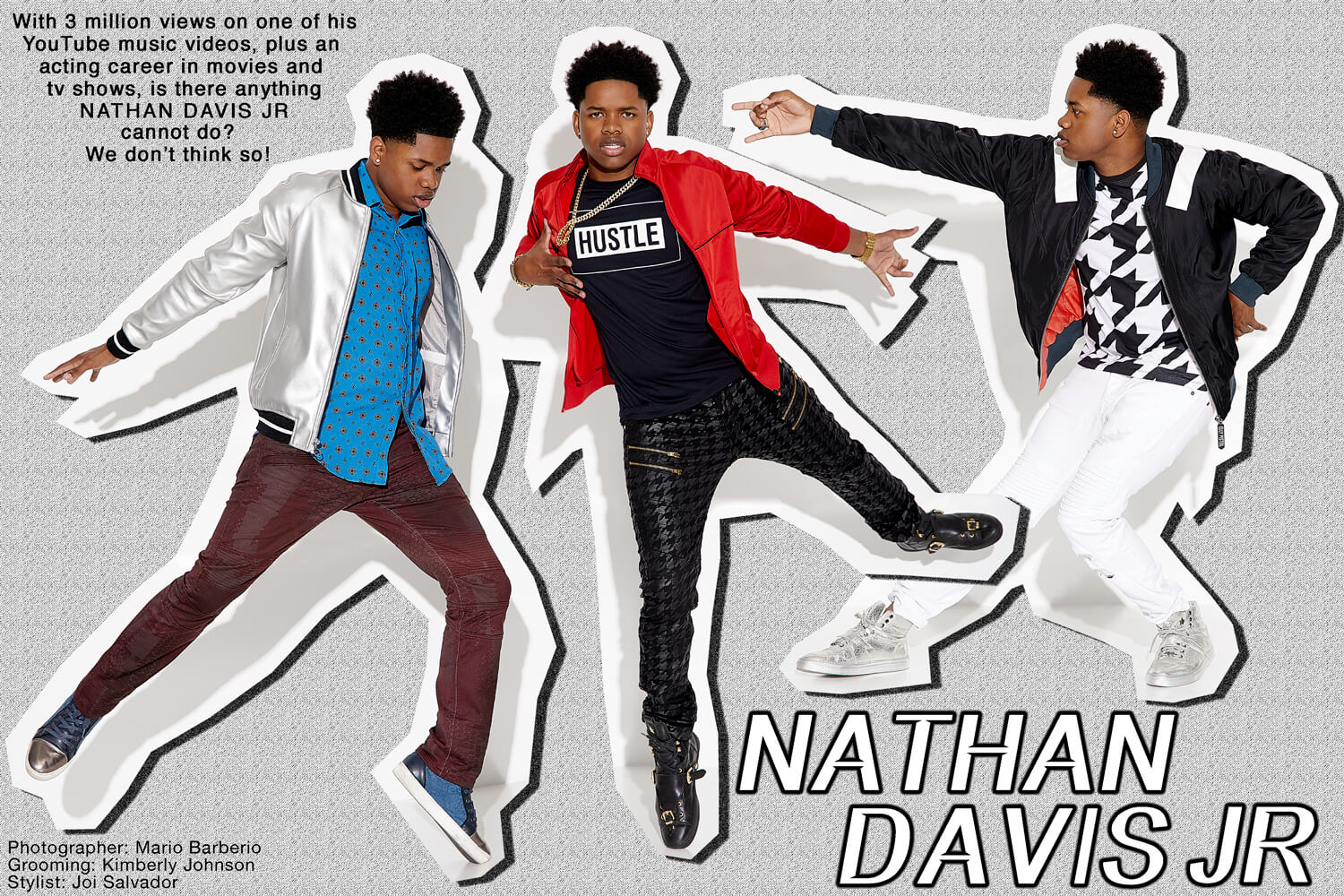 As a small child, Nathan left California with his mother, Sofea Watkins, to move to Memphis, TN, his mother's hometown. He was fond of Comedy TV and live performances while growing up. He use to marvel at performances by Michael Jackson, Will Smith & Jamie Fox. He started singing before he could talk at just 10 months old, which gave him his first stage and a lot of attention. He would entertain the family at Christmas dinners and summer vacations while visiting his family in Houston, TX. At the age of 11, he appeared in his debut acting performance of "Annie Jr" as Mr Warbucks. His love for performing grew and he started impersonating his idol, Michael Jackson, in his teen years. While in high school he was trained and competed as a classical vocalist, under the direction of his Music Teacher, Dr. Billy Rayburn, which garnered him three All-West Tennessee Honors Awards. He also had supporting roles in musical theater productions. It was in his Senior year of high school, after failing to book a lead role in a theater production and after being told he would not make it as an actor, by the drama teacher, when he decided to pursue a professional career in acting.
In September of 2012, Davis, along with his mother, took a leap of faith and moved back to California. He had asked her to quit her job as a Special Education Teacher, to manage his singing and acting careers. After only a few weeks back in LA, he landed roles on Criminal Minds, The Soul Man, and Glee. He also booked a national campaign, singing along side Justin Timberlake that same year. That jump started his career in commercials, voiceover and television. As an actor, he has a wide range of dramatic and comedic versatility. Not only was he a big hit in television, but he also gained attention in his community. Nathan took first prize at the Taste of Soul LA StarQuest in 2013 to an audience of more than 300,000 people. Shortly after, he was cast as "Diego" in Nickelodeon's, Chase Champion, as a series regular. He was recently cast in his debut silver screen performance as "Aubrey Pollard" in the multiple Oscar Award winning Director, Kathryn Bigelow's "Detroit" movie and "Ricardo" in Hotel Artemis. He also stars in TV One's two Christmas movies, Miss Me This Christmas and You Can't Fight Christmas and guest stars in Hulu's, Marvel Runaways, all in 2017.
A charismatic and natural born performer, he is focused on furthering both his acting career and as a musical headliner. Nathan's comedic timing has been likened to a young Will Smith and his stage presence and musical talent as that of a young Michael Jackson. 
Nathan Davis Jr BTS Video & Interview
Nathan Davis Jr Q&A Interview
What inspired you to pursue acting/singing/etc? 
What inspired me to pursue acting and singing was my mom, Sofea Watkins. She showed me a lot of Michael Jackson videos and old school 90's music videos. How I got into acting was my Mom wanted me to join the school musicals and local theater productions. As soon as I move to Los Angeles, She signed me up for acting classes.  Within 2 weeks, I had obtained a Manager and Agents.  Within three months I had booked so many tv shows and commercials that I was forced to join Sag-Aftra union. I've been booking jobs every since. 
What were your feelings the first time you were in front of a camera on a professional level? 
Well the feeling that I had the first time I was in front of the camera was nervousness because I didn't want to mess up. But after a while I got used to it in and now I love being in front of the camera.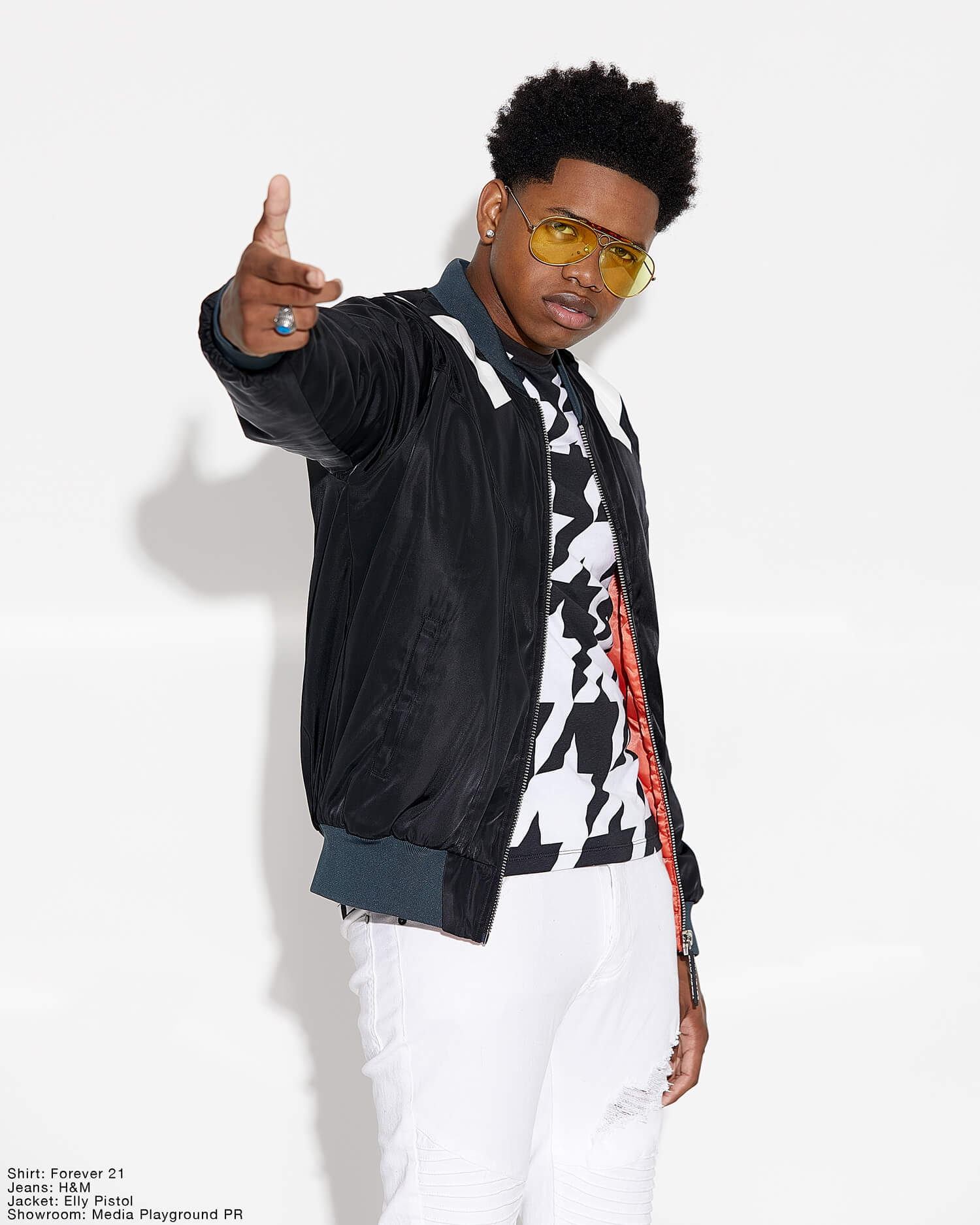 What TV show character would it be the most fun to change places with for a week? 
TV show characters I would love to change places with for a week would have to be either Arrow or the Flash because I would love to be a super hero for a week. 
Who is your greatest inspiration in the acting profession? 
My greatest inspiration for acting has to be either Chris Tucker,Will Smith Or Jamie Fox. They all are very funny and very entertaining.  The best show currently on Tv, hmm I don't know. It's so hard to choose because I like a lot of TV shows. But the new DareDevil  series is dope. If I landed a big role in an action film my dream Co-Star would have to be either Will Smith, The Rock, Or Tom Cruise.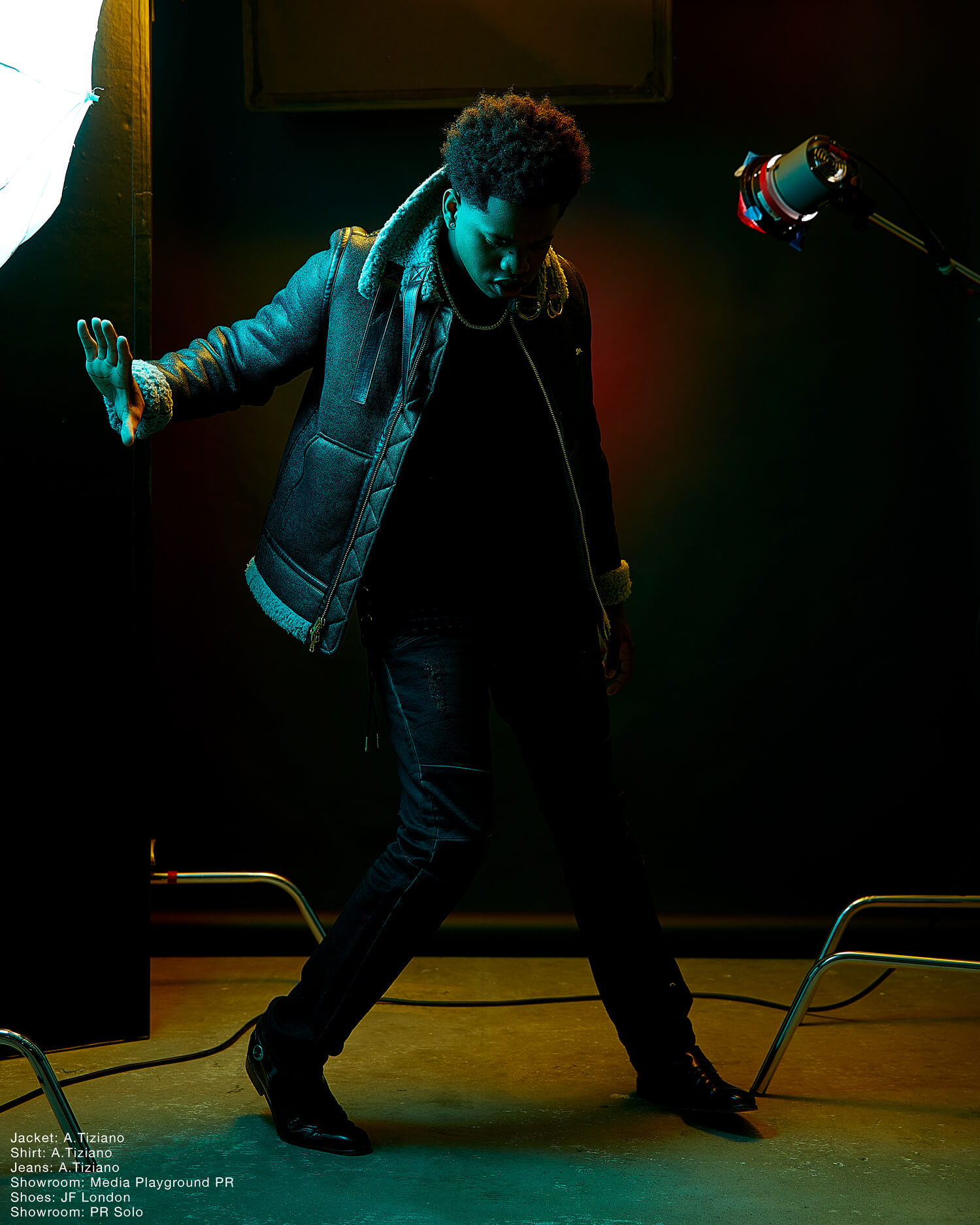 If you just landed the lead role in big budget action film, who is your dream costar?
If I landed a big role in an action film my dream Co-Star would have to be either Will Smith, The Rock, Or Tom Cruise. 
What are 3 things you do everyday? 
The three things that I do every day is go to the gym, eat chicken wings,  and practice writing new music.  
Who or what makes you nervous? 
The only person that makes me nervous sometimes has to be my Mom because I care so much about her opinion and she's like one of the only ones that know me and my full potential. I sometimes get nervous before live shows but I use that energy to fuel my performances. 
What are the three best apps on your phone?
The three best apps on my phone are Instagram, YouTube and, the Text Messages app. 
What was the last thing you Googled? 
The last thing I googled was a list of Jim Carrey movies to watch because I needed to laugh. 
How often do you check your phone? 
I check my phone every time I get a notification. Lol 
What is the strangest dream you have ever had? 
I had this weird dream about these mob guys chasing me through this house and then I jumped out the window into another house. The people in the house were people I grew up watching on Nickelodeon and we all chilled and played games. It was so weird. 
What 3 famous people, living or dead, would you want at your fantasy dinner party? 
The 3 famous people that I would want at my party would have to be the Late Michael Jackson,Prince, and Chris Brown. But we have to have a lot of girls there too. Haha 
Would you rather win an Olympic medal, an Academy Award, or the Nobel Peace prize? 
That would be so dope to win a Nobel peace prize because that basically means that I did something really important and made a huge impact in the world. 
If you could eat only 3 foods for the rest of your life, what would they be? 
If I can only eat three foods for the rest of my life they would have to be spinach, hot wings and a lot of fruit.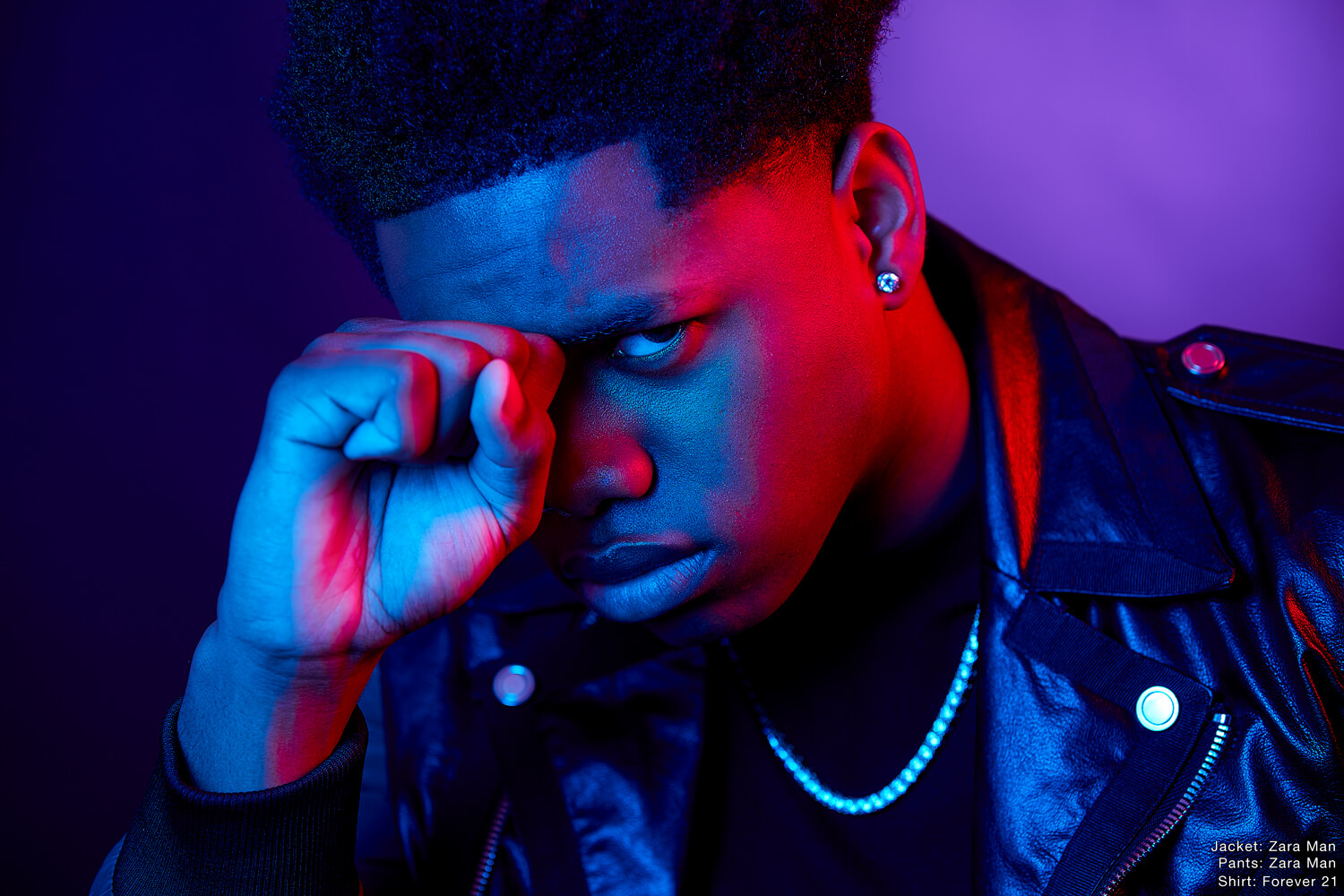 If you didn't have to sleep, what would you do with the extra time? 
If I didn't have to sleep I would be in the studio all the time or on set all the time. 
What do you hope to achieve in your professional life? 
I want to be the go-to young Male Actor for Movie and Tv roles. I also want to tour the world with my music. I am an Entertainer and want to break records like MJ did. I also hope that I achieve a level of success to be able to help others believe that they too can be great and accomplish what they set out to do. I want to be a blessing to so many people. I love making people smile and forgetting about their pain. I just want to be that light. I want people to feel comfortable and loved.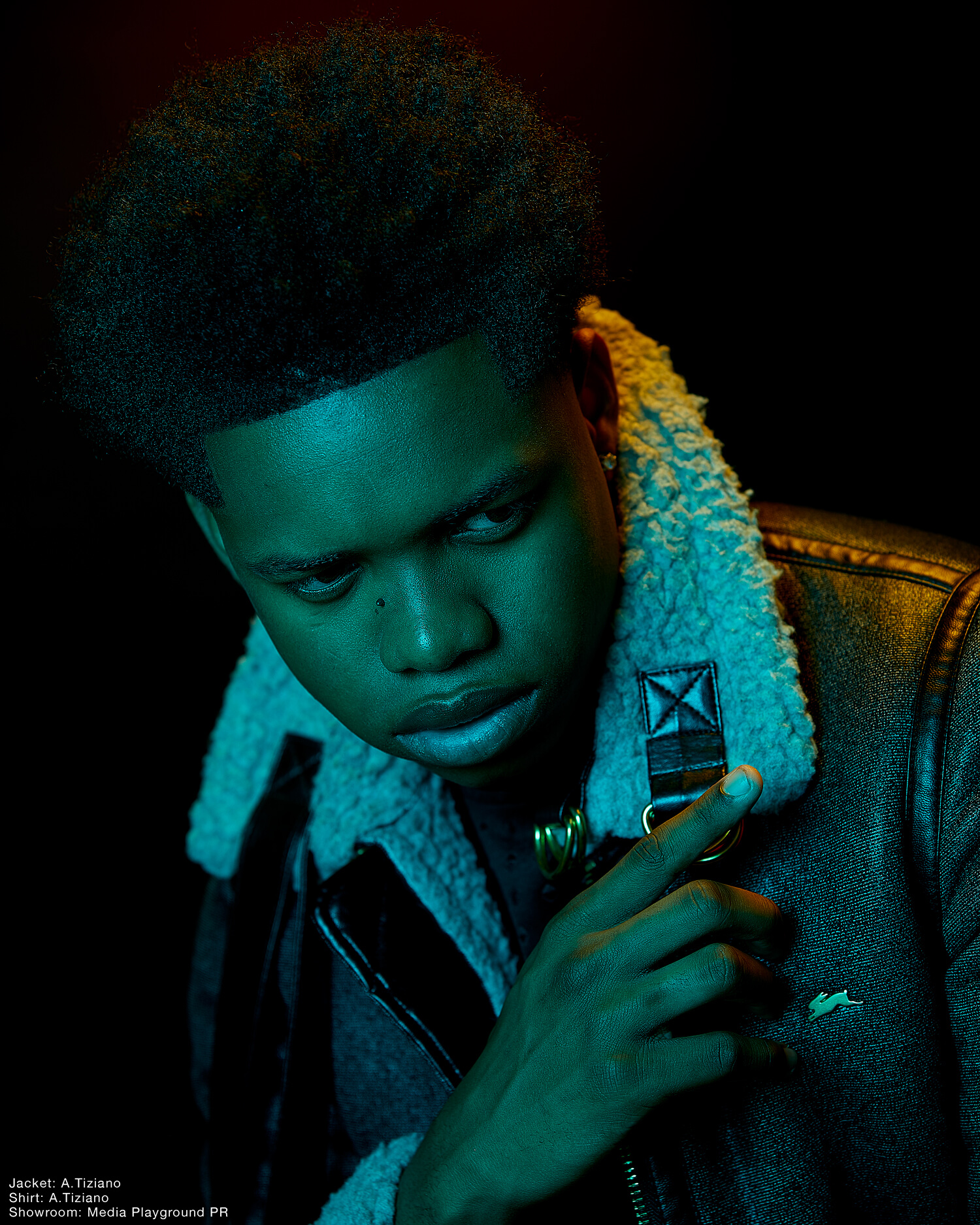 What are your goals for the future? 
I have a lot of goals for the future. I want an EGOT, an Emmy, Grammy, Oscar, and Tony Awards. 
Please tell us about your upcoming projects to watch for? 
I have a couple of movies and tv shows coming out soon and a lot of new music that's coming out as well. You just have to wait and see what I have planned. 
Where can we follow you to stay up to date on your career? 
You can follow me on all social media at NathanDavisJr.