All Photos © Mario Barberio 2018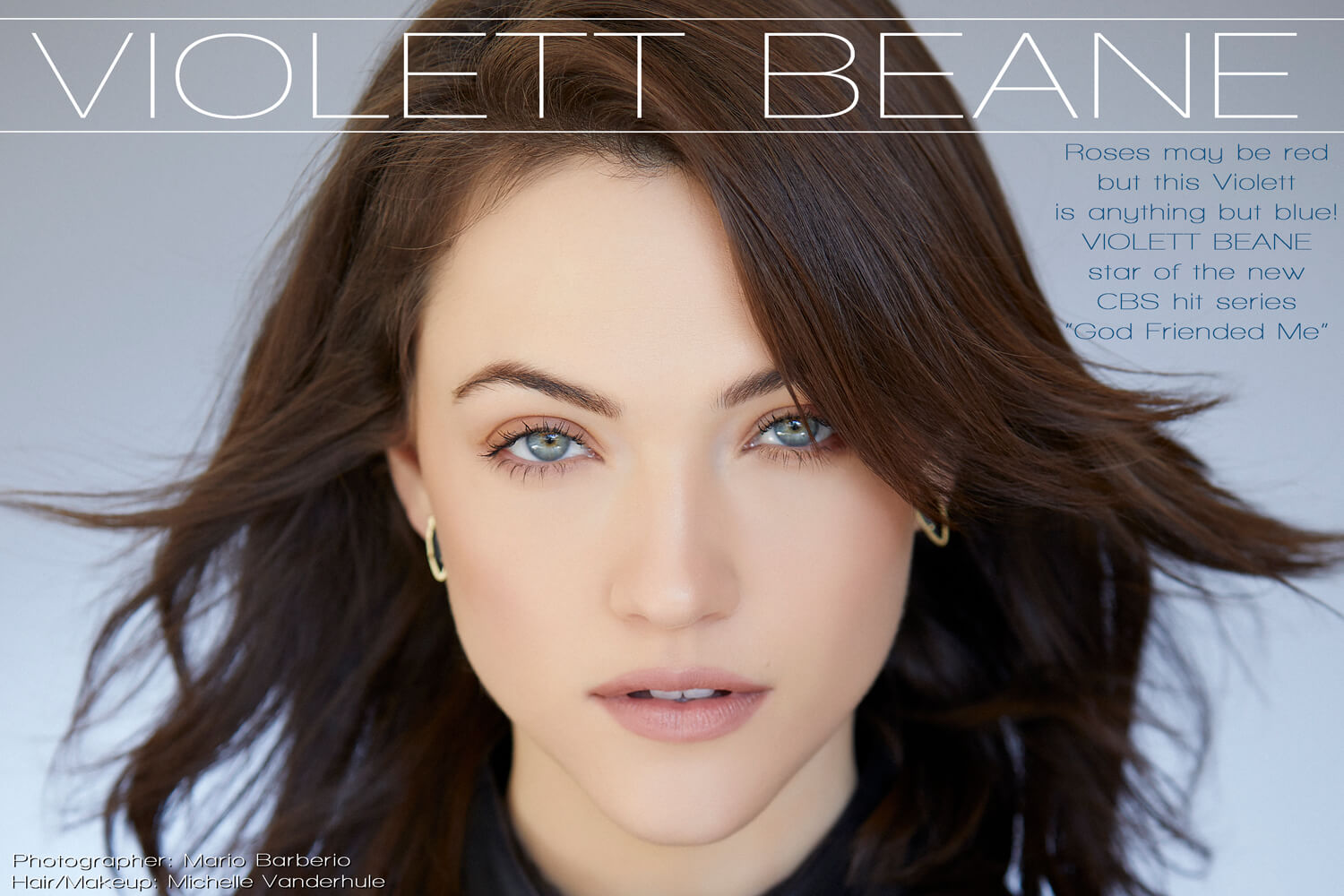 Violett is best known for her role as DC Comics superhero character Jesse Quick on The CW series "The Flash". In addition, Violett was recently seen recurring as 'Lily Kendall' on the Fox medical drama series, "The Resident", and co-starring alongside Lucy Hale in the Blumhouse/Universal Pictures horror film, "Truth Or Dare".
While growing up in Austin, TX, Violett fell in love with performing and took theatre all throughout middle and high school. Though she always knew she was meant to perform in some way, it was not until her senior year of high school, that she turned her focus to TV/film. Violett went on to book the HBO series "The Leftovers" as recurring character Taylor Truitt in season 2.   
When not acting, Violett is passionate about supporting environmental and animal causes and recently partnered with PETA for their "All Animals Have The Same Parts" campaign. Violett also enjoys doing DIY renovations of her home, creating vegan recipes, and spending time cuddling her bunny, Milo, and her puppy, Kora. 
Violett's current show is "God Friended Me". The show follows Miles Finer (Brandon Michael Hall) who is an outspoken atheist, whose life is turned upside down when he receives a friend request from God. Miles follow the signs and accepts the ultimate friend request suggestion to Cara Bloom, played by Violett, an online journalist. Brought together by the "God Account", the two find themselves investigating God's friend suggestions and inadvertently helping others in need. 
"God Friended Me" premiered on September 30, 2018 to 10.5 million viewers and is currently the # 1 scripted series on Sundays. The series was recently picked up for a full season.
Violett Beane BTS Video & Interview
Please tell us about your new show CBS "God Friended Me" and your character Cara Bloom.
"God Friended Me" is about an atheist named Miles Finer who gets friended on Facebook by someone calling themselves "God". After he accepts the request, he gets sent these friend suggestions for people who are unknowingly in need of help somehow. Cara is a journalist, who is one of friend suggestions in the pilot. Cara's whole life has been about finding her mom but once she has, she doesn't know what to say to her or how to take the next step. That's when Miles and the god account enter and through that, she's able to reconnect with her mom and start to develop a relationship. After that, Cara decides to continue to help Miles with the god account.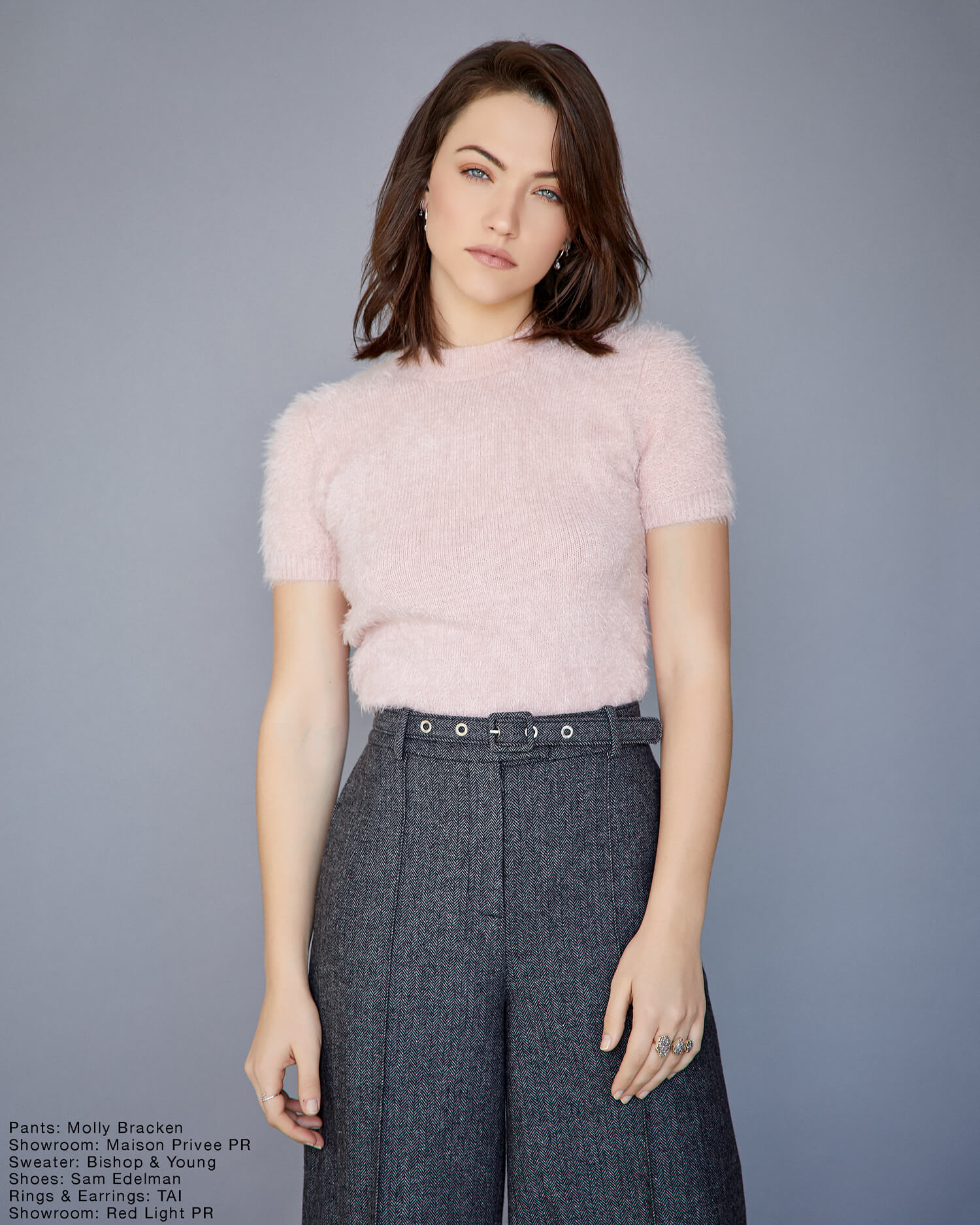 What inspired you to pursue acting?
I was doing theatre in High School and was auditioning for all the plays and was in almost all of them. So, I knew I loved acting. When it came to senior year, I realized I didn't really want to go to college necessarily at that point in time. So, I found a local agent in Austin, Texas, which is where I'm from, and just started sending in taped auditions for film and television. It started taking off and I ended up moving to LA.
What did it feel like the first time you stepped on the stage or in front of a camera on the professional level?
Like the scariest thing you could possibly imagine… I used to get such stage fright in high school during our productions, I was so afraid of singing the wrong notes in the musicals, that I would just mouth the words in the ensemble so I didn't mess anyone else up. My very first day on set for The Flash, I was overthinking everything and my hands were sweating. It was crazy!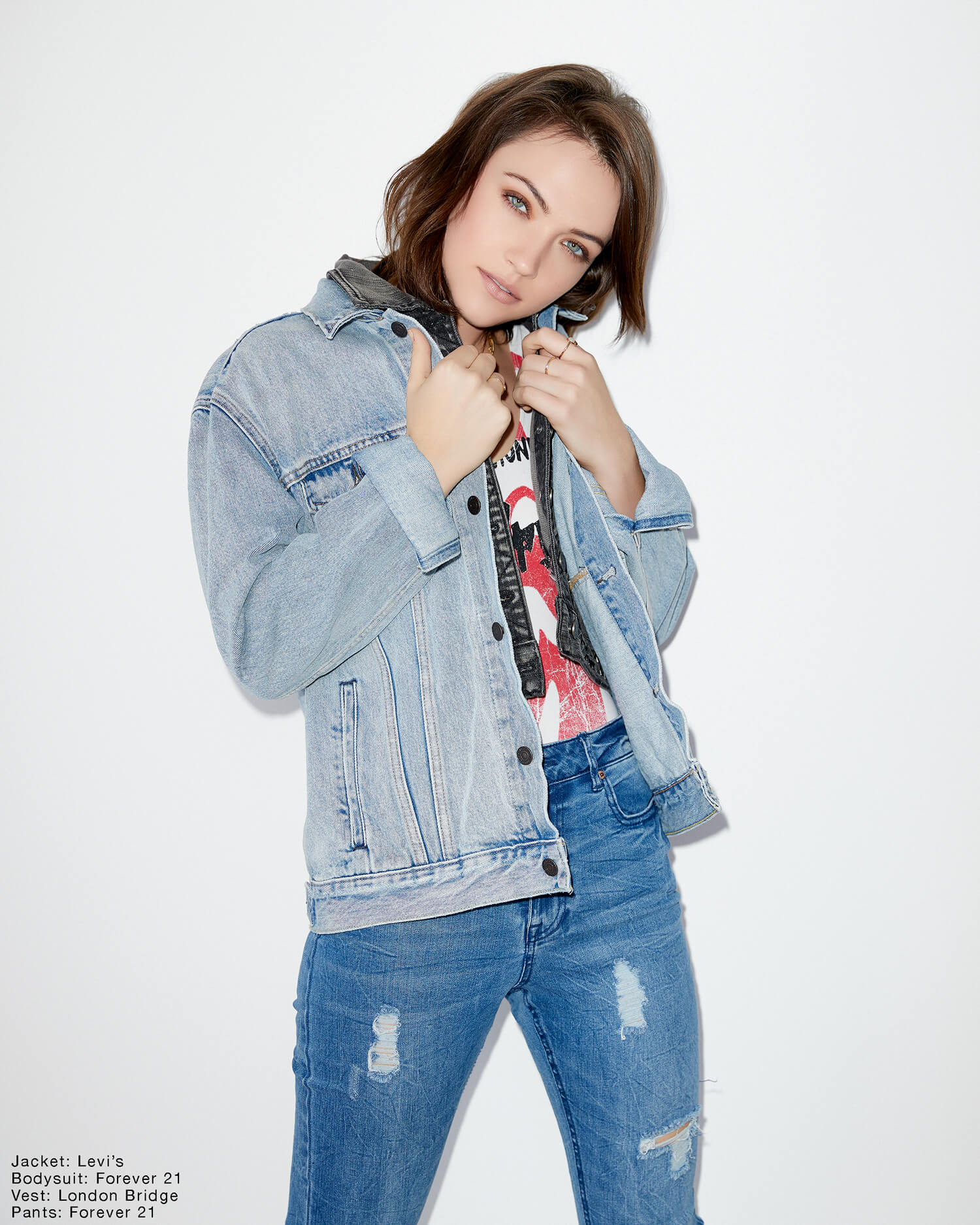 What advice would you give to anyone who might aspire to do what you do?
Be sure it's what you want to do and then honestly just keep doing it. Do local theater. That's how I started. And I would suggest looking for an agent in your hometown. I'm sure there is at least one that has access to casting directors and send a tape. That's how I first started my career in Austin. I didn't live in LA but I taped stuff and booked stuff, and eventually I moved out. Use all the resources you have at your fingertips.
If you could share the screen with any other actor or actress, past or present, who would it be?
Tatiana Maslany! I loved Orphan Black.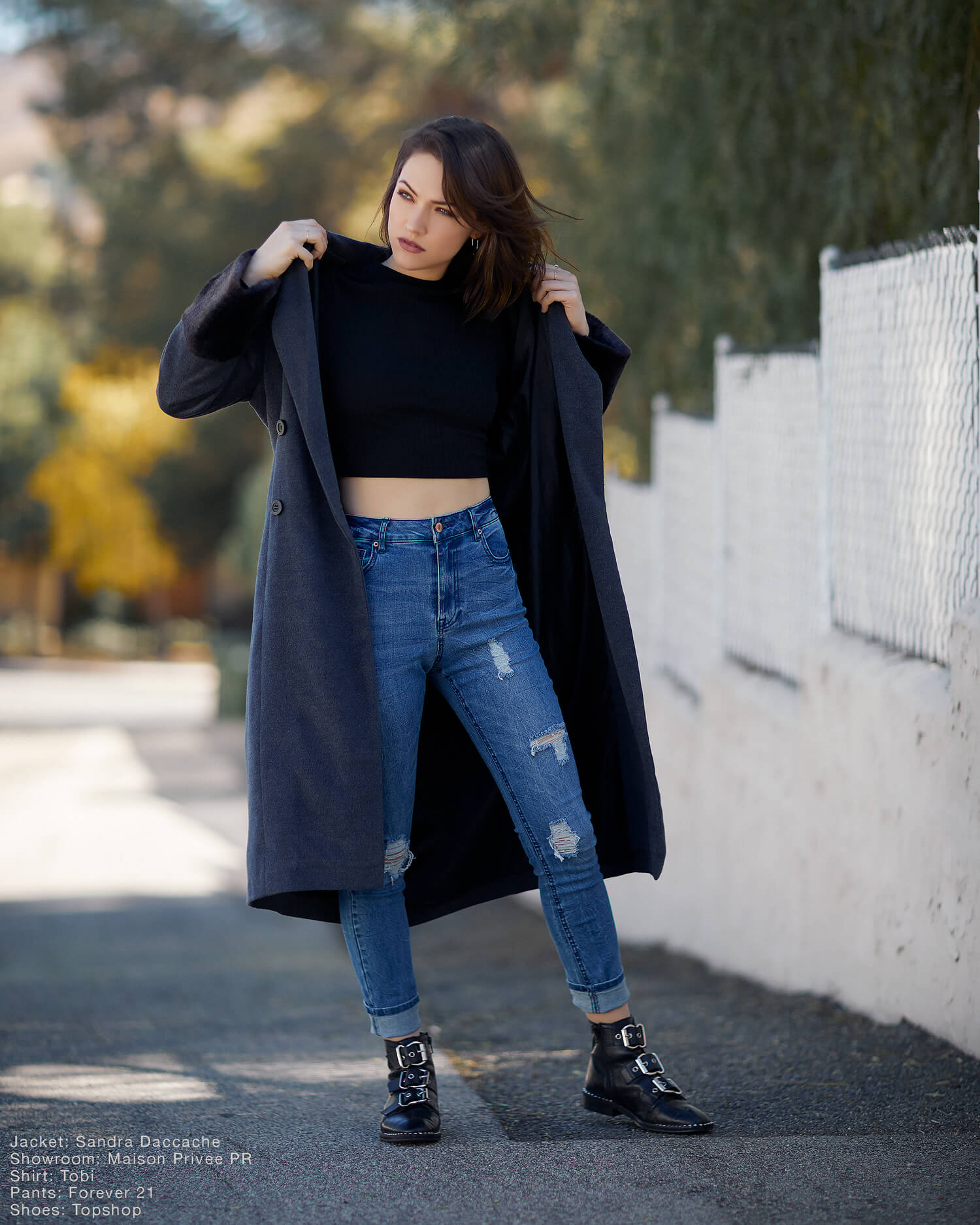 What TV show character would it be the most fun to change places with for a week?
Villanelle from Killing Eve. She's a psychotic assassin but is somehow charming and alluring at the same time. She's a fantastic character, and so very different from anyone else I've played.
Would you rather win an Olympic medal, an Academy Award or the Nobel Peace prize?
Wow. I think an Olympic Medal is the most impressive to me but maybe that's because I have like 0.5 athletic bones in my body and therefore could never win one. The dedication and the things people put their bodies through to be the best at their sport, is so admirable.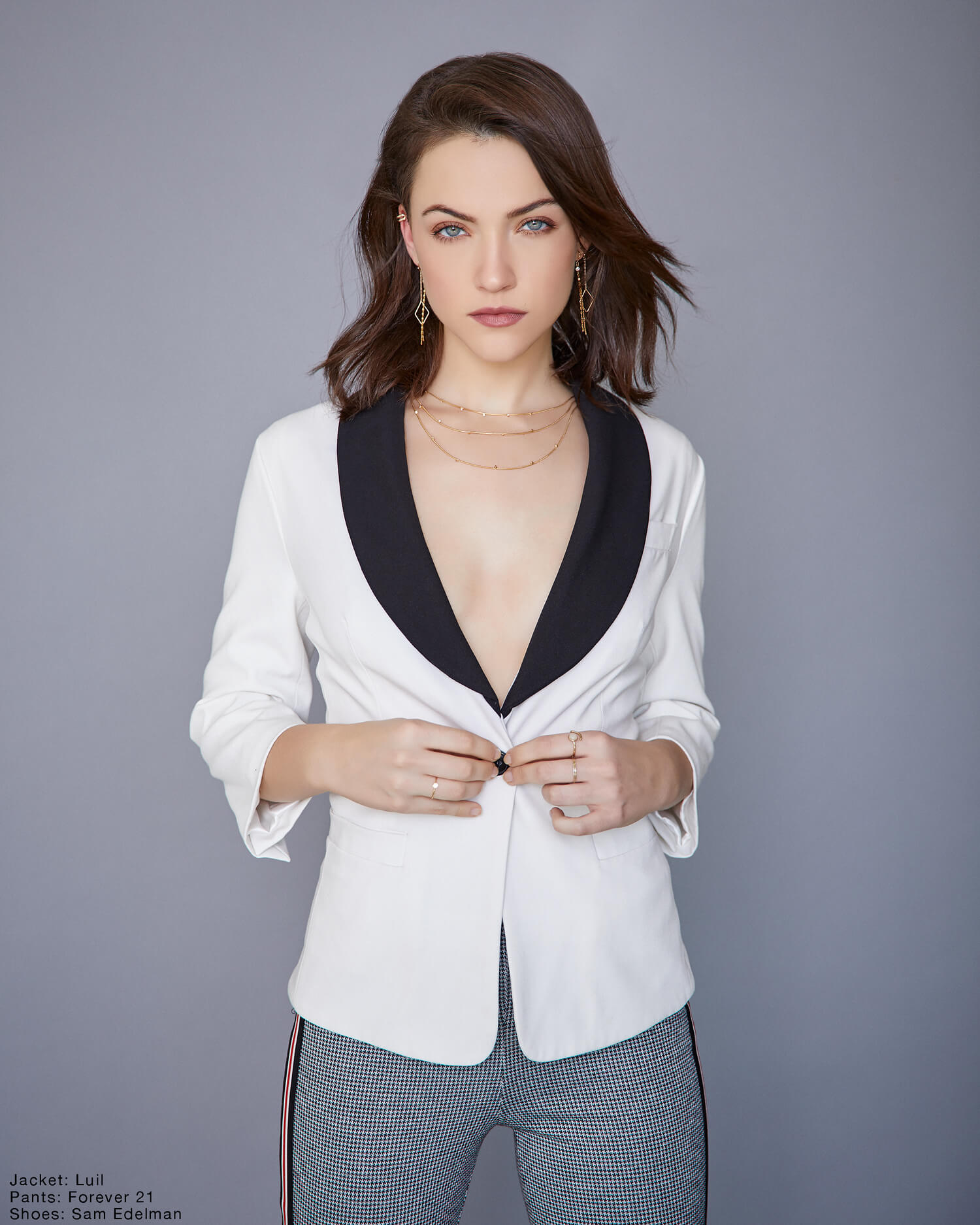 What was the last thing you Googled?
"Best hikes near NYC". Your girl is missing nature! Brooklyn is amazing but I am craving the camping I used to do back in California and Texas.
If you could pick one song to play every time you walked into a room full of people, what would it be?
"Dance To This" by Troye Sivan & Ariana Grande. That song gets me going and I literally feel like I can take on the world.
Who or what in your life brings you the most joy?
My animals. I have a bunny and a puppy and I love them so much. They always bring a smile to my face. 
If you could experiment with any other career, what would it be?
I would open a vegan bakery. I love creating yummy vegan and gluten-free donuts, cookies, brownies. You name it!
What is the best piece of advice you've received?
Everything is temporary. The good and the bad. It has helped me have gratitude for every moment that comes.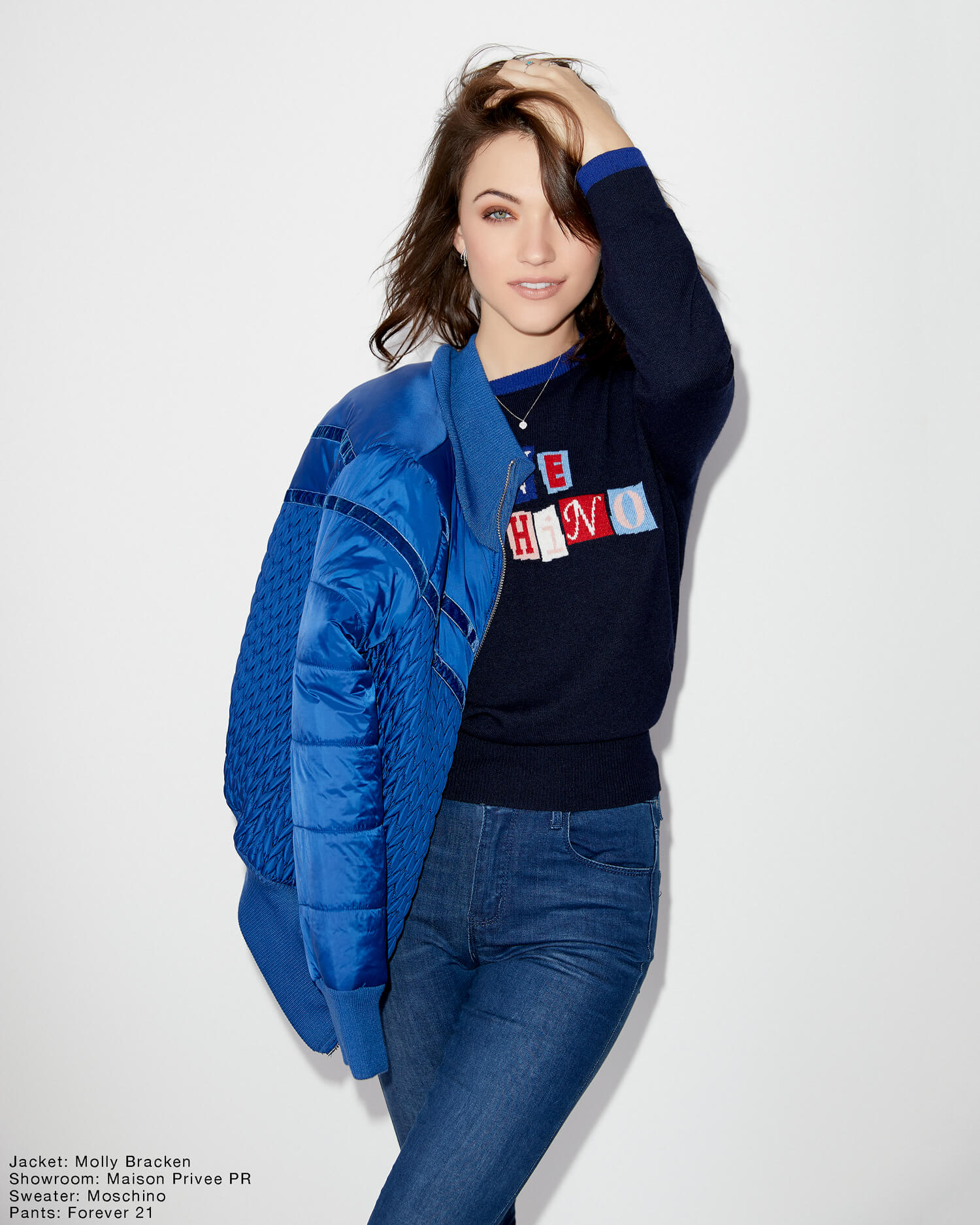 As you continue your career in the entertainment industry, what is your definition of success?
I feel like I will have achieved success in this industry when I can watch the  projects that I have been a part of and feel like I see the world depicted in them. I want to give a voice to as many people and their stories as I can, and depict the beautiful differences of everyone.  
What are your goals for the future?
See more of the world. Travel is so incredibly important for the body, mind and soul. It's almost like a reset button for me to get myself back to my purpose.  
Please tell us about your upcoming projects to watch for?
I will be filming a movie next Summer that I think the fans will be excited for but I can't talk about it yet.
Where can we follow you to stay up to date on your career? 
My Instagram @violettbeane