All Photos © Skyler Barberio 2018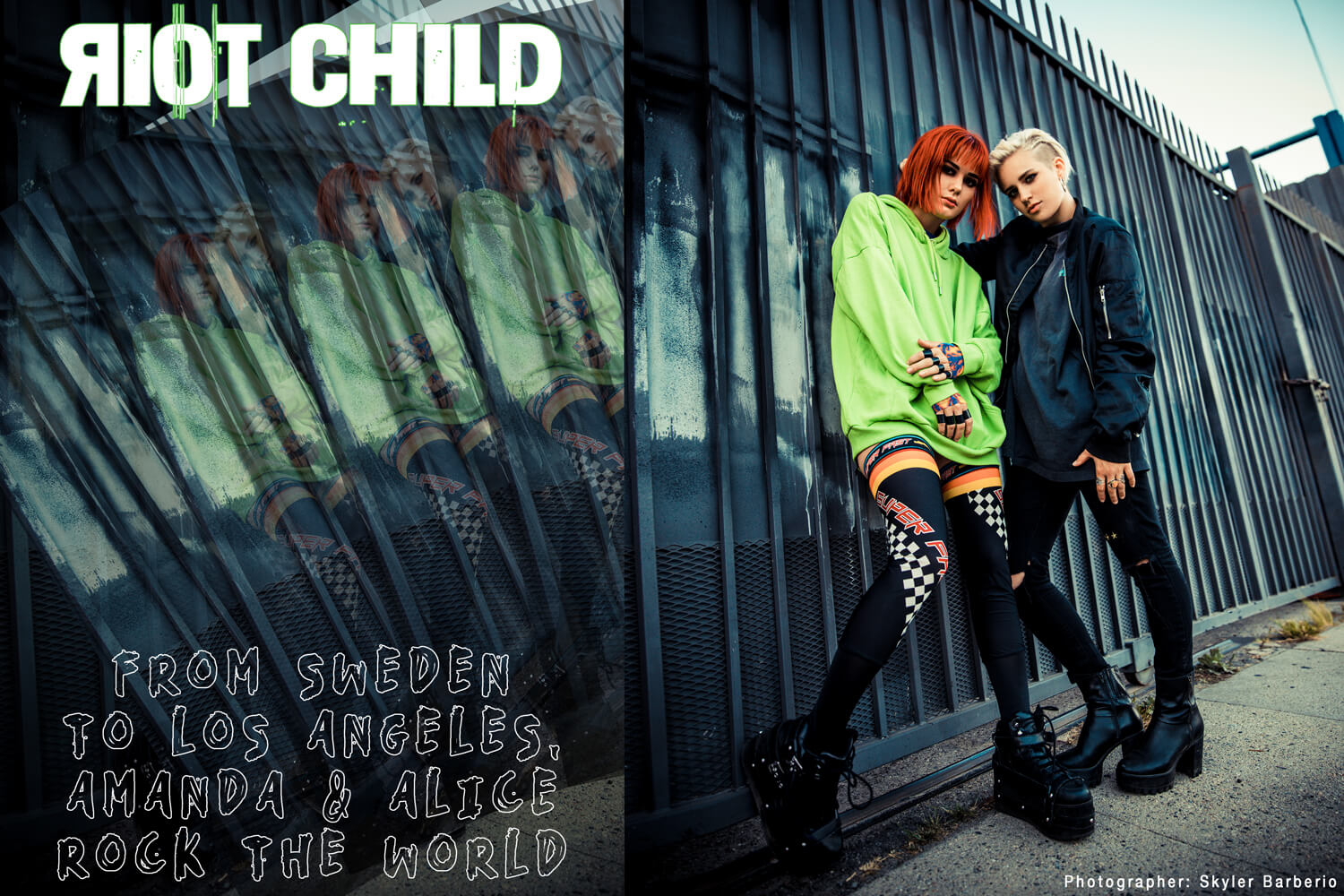 Beyond The Spotlights spent the afternoon with Riot Child, the Los Angeles-based alternative pop-rockers. The duo made a big splash in 2017 with their debut album, Made For Another Time. The group consists of Amanda and Alice, two accomplished and highly artistic young women from Stockholm, Sweden.
From a young age, both showed promise in music, video, and art. With both of their talents combined, Riot Child is the culmination of their skills with vocals, drums, keys, and visual art. They don't believe in changing their art to reflect external pressures, as both say their best piece of advice for anyone is "to be themselves". They have followed this advice thus far, and it's helped them achieve their dreams. Just last year, the group embarked on their first tour ever across Europe. While touring as a new band can be stressful for many young musicians, it hasn't phased the two artists at all.
When asked about the tour, they said that they loved every second of it. Both said that being able to perform in front of new people was a dream come true, and every night held a unique opportunity for them to experience a new place. In fact, Amanda and Alice both cite their European tour as their greatest life accomplishment so far.
 There are no signs of this dynamic duo slowing down in the foreseeable future as they are currently working on their follow up album and are preparing for their US tour, which will start in September of 2018.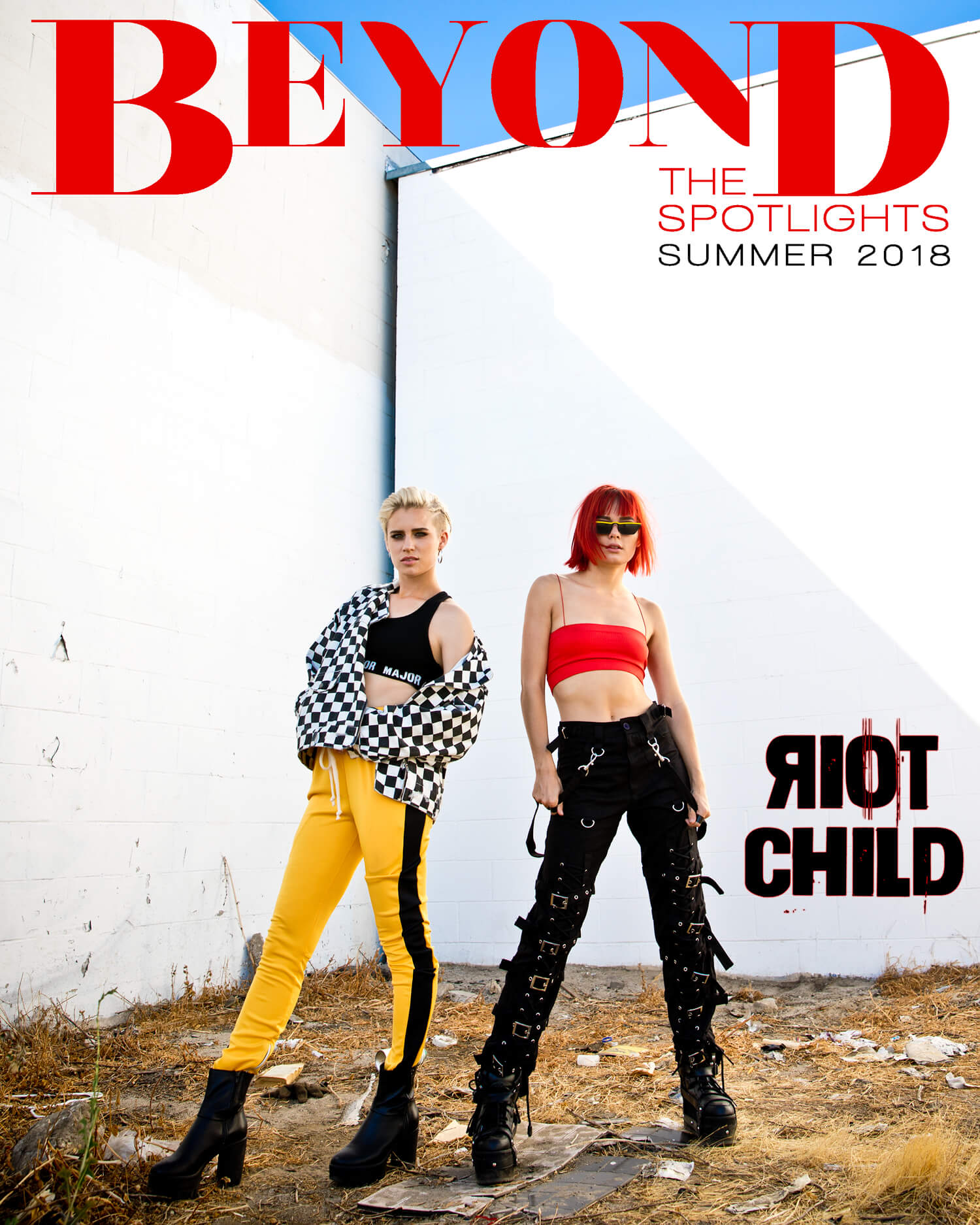 WHAT IS YOUR FAVORITE PART ABOUT TOURING?
Amanda: You get to see so many cool venues and meet so many amazing people. There's nothing that beats the feeling and excitement of waking up in a new city or country.
Alice: Getting to meet everyone after the show, and playing for a new audience every night. It´s like going on a blind date, you never know what to expect. It's exciting.
WHO IS YOUR DREAM MUSICIAN/BAND TO COLLABORATE WITH?
Amanda: We've always thought it would be great to have a rapper join us for a song. 
Alice: Outkast, Anderson .Paak, etc. We have so many songs where we saved a second verse for a future collaboration.
WHAT DO YOU WATCH ON TV?
Amanda: I´m more of a movie person. My favorites are Spirited Away, The God Father, and any movie with Al Pacino.
Alice: Last time I owned an actual TV I watched every season of LOST. But that was like 10 years ago…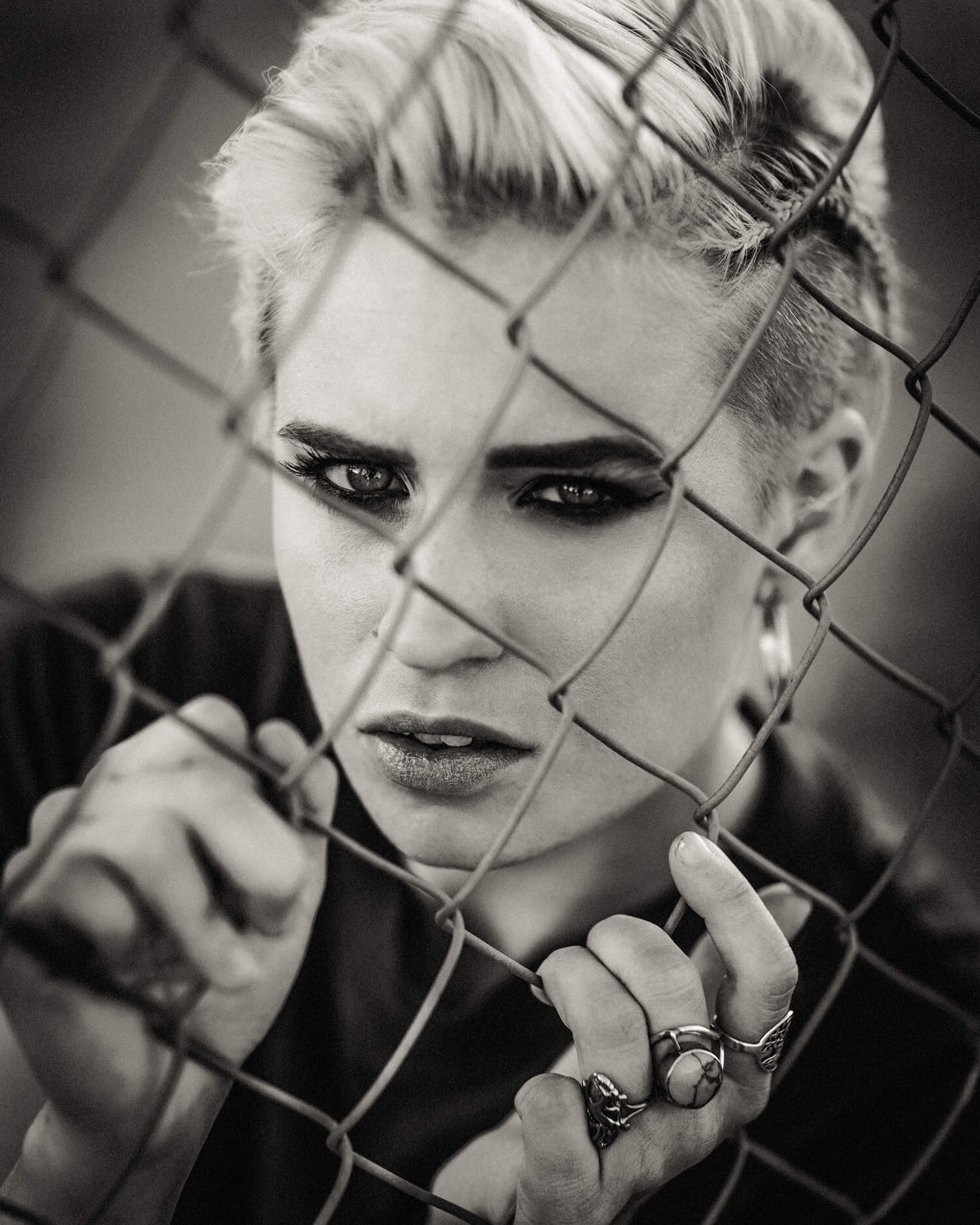 YOUR GREATEST ACCOMPLISHMENT SO FAR?
Amanda: This last year has been amazing but it´s been a little bit of a rollercoaster. It was such a great feeling to go on the European Tour. 
Alice: That was our first tour ever, and it´s always been one of our biggest dreams to tour and travel the world together.
ONE THING YOU ALWAYS TAKE WITH YOU WHEN YOU TRAVEL?
Amanda: Alice. I´m making sure she's always next to me.
Alice: Headphones.
A MUSICIAN PEOPLE WOULD BE SURPRISED YOU LIKE?
Amanda: I don´t know if it's surprising, but I really like Metallica. My favorite album is Death Magnetic.
Alice: Luther Vandross.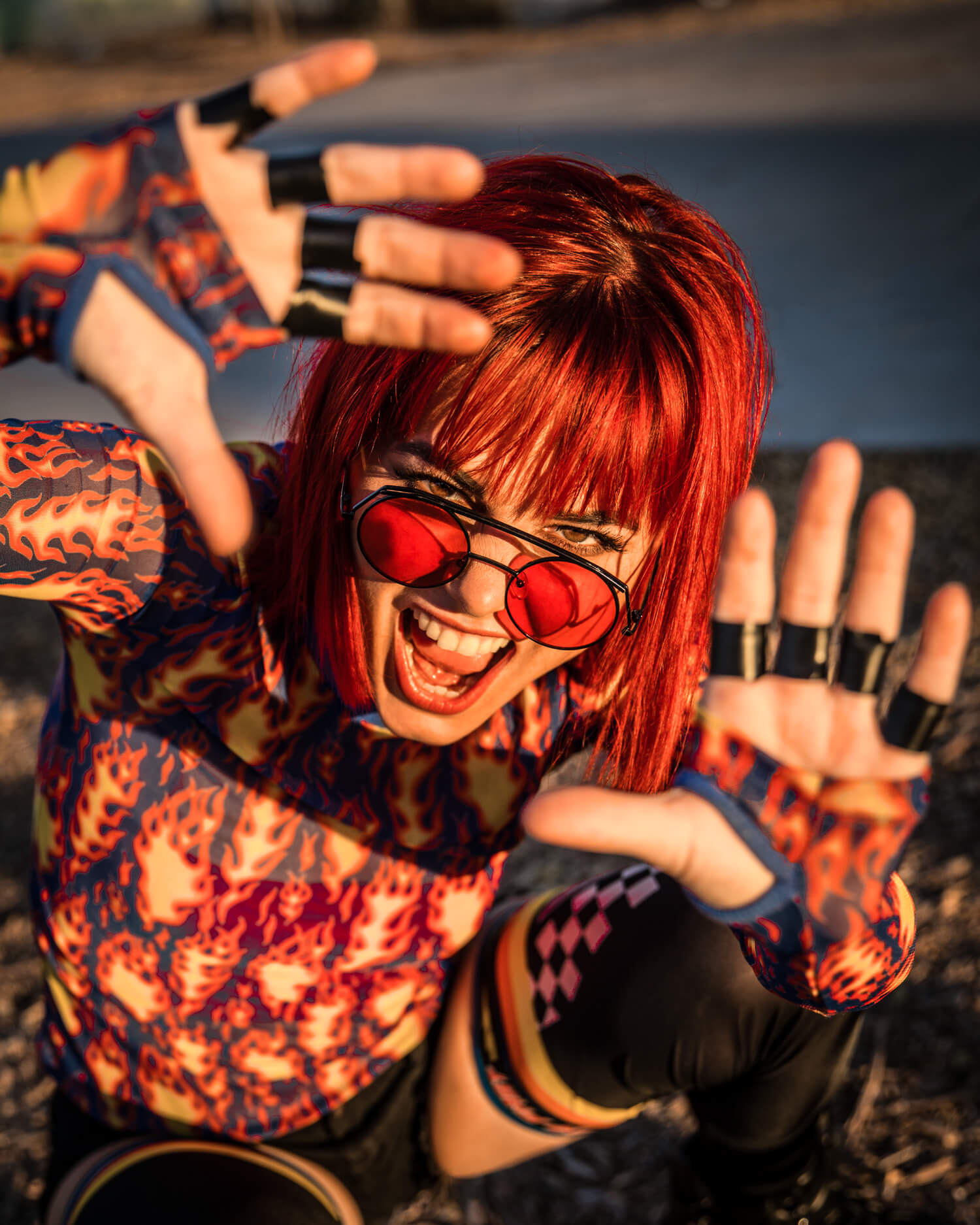 BEST PLACE ON EARTH?
Amanda: Behind the piano, in a silent room.
Alice: By a lake.  
SOMEWHERE YOU'D LIKE TO TRAVEL TO?
Amanda: I would love to go to the island called "Island". It's so close to Sweden, but I've never been. I've heard it's one of the most beautiful places on earth!
Alice: I would love to travel to any country with a rainforest.
FAVORITE SUBJECT IN SCHOOL?
Amanda: Arts, History and Math.
Alice: Music and Biology.
Riot Child BTS Video & Interview
A TALENT YOU WISH YOU HAD? 
Amanda: I've always been jealous of artists that can do backflips on stage.
Alice: I would love to be able to fly, but don't know if that's considered a talent?
FAVORITE MEAL?
Amanda: All mediterranean food… and everything involving avocado.
Alice: Pizza, tacos, and burgers. But really, it's all about the melted cheese.
WORDS TO LIVE BY?
Amanda: "To change the world around you, you must first change the world within you"
Alice: "Be here, now"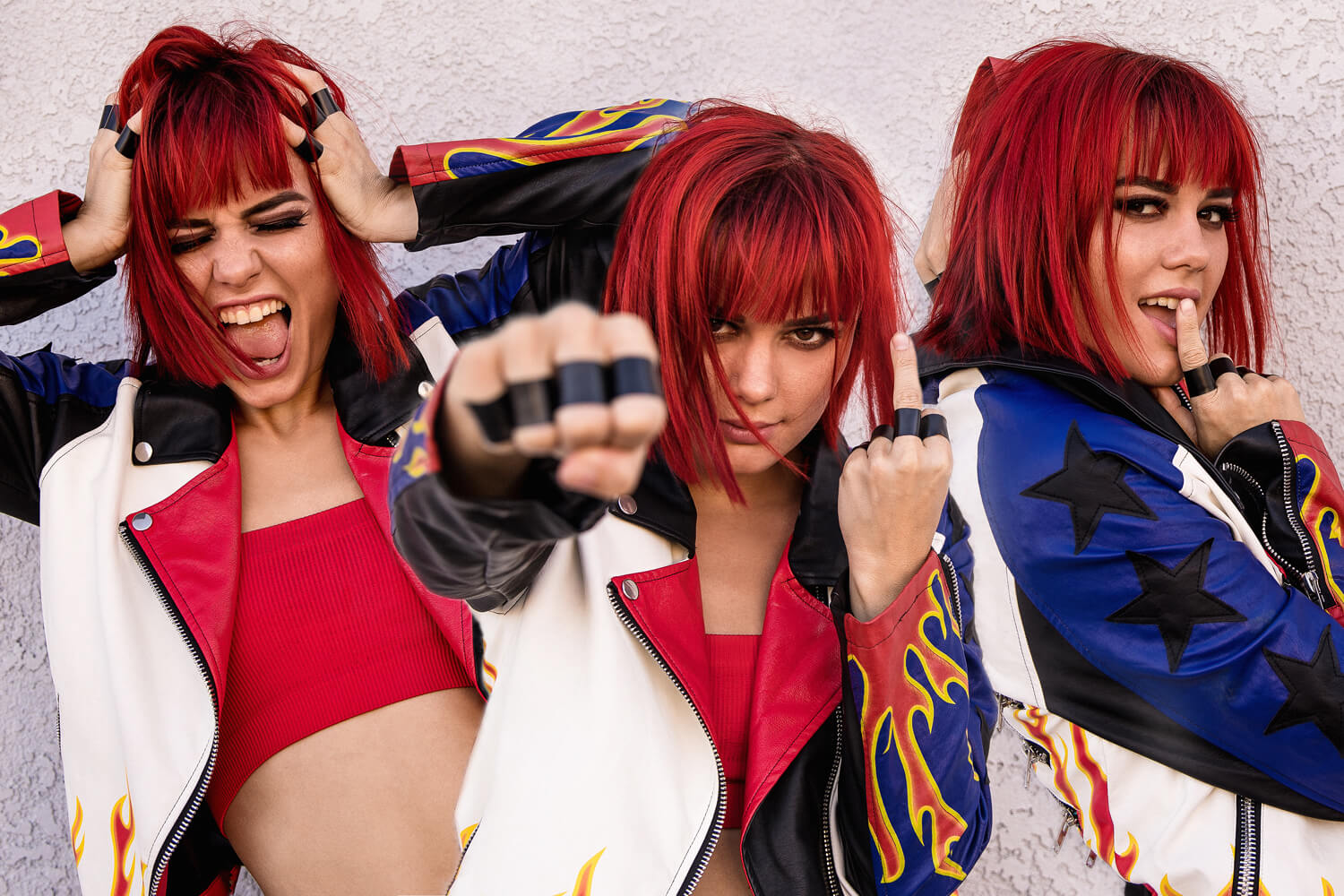 WHAT'S THE HARDEST PART ABOUT BEING IN THE SPOTLIGHT?
Amanda: In the beginning, I was very nervous about every release we did and I always got lost in other people's comments about me. Now I'm just trying to do things I love and not care about what people think. Everyone has different taste, and not everyone is going to love what you do.
Alice: Sometimes I get shy or awkward. I often feel like I am less "myself" in a room full of people.
WHAT'S THE BEST ADVICE YOU'VE EVER RECEIVED?
Amanda: To be yourself, and to be true to yourself. You can have all the success in the world but you are not going to be happy unless you are yourself.
Alice: The same thing. My mom always told me to always be true to myself.